When selling products on Shopify, it's important to write compelling product descriptions that make customers want to buy. After all, the better your product descriptions are, the more likely people will purchase your products. This blog post will design tips and tricks for writing great product descriptions to help you sell more items. So read on to learn how to efficient product descriptions that convince shoppers to add your products to their carts.
What are the components of a good Shopify product description?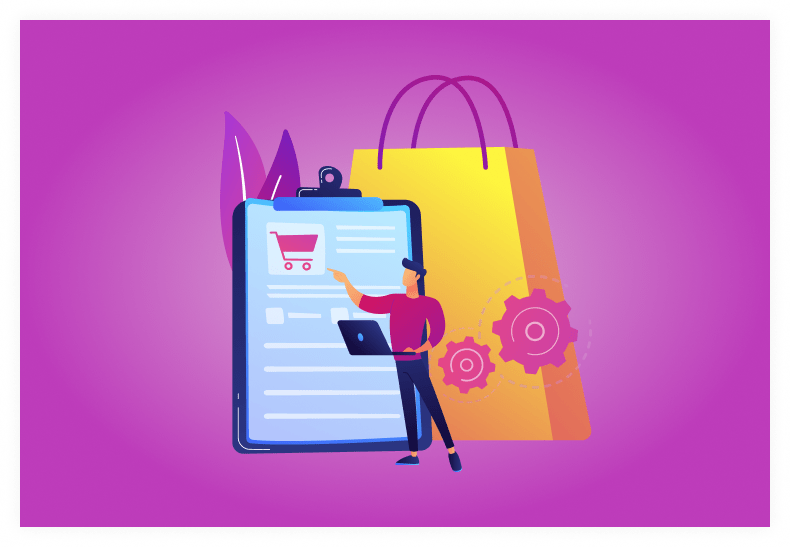 A good Shopify product description should include the following:
Product name and type
A brief description of the product
The benefits of the product
How the product works
Images of the product
The price of the product
Tips for writing compelling Shopify product descriptions
Creating effective product descriptions is essential for online stores. After all, if online shoppers don't understand what you're selling, they won't buy it. Here are some tips for creating product descriptions that will make your products stand out-
Start by introducing the product and explaining what it is.
Product introduction is the marketing tactic to increase sales by advertising a product before it's released. A company's sales or marketing division is usually in charge of this process that begins when a product has finished testing or been authorized for sales.
A well-executed product introduction can help to build momentum for a new product and ensure its long-term success. The purpose of product introduction is to generate interest and demand for the product before it's available for purchase. This can be made through various marketing channels, such as social media, online ads, and public relations.
Products are an essential part of any online store. A good product should be clear and concise, highlighting the product's most essential features and benefits. By writing complete and compelling product details, you can ensure that your customers have all the information they want to make a purchase and that they're motivated to do so.
Use images to help illustrate the product and its features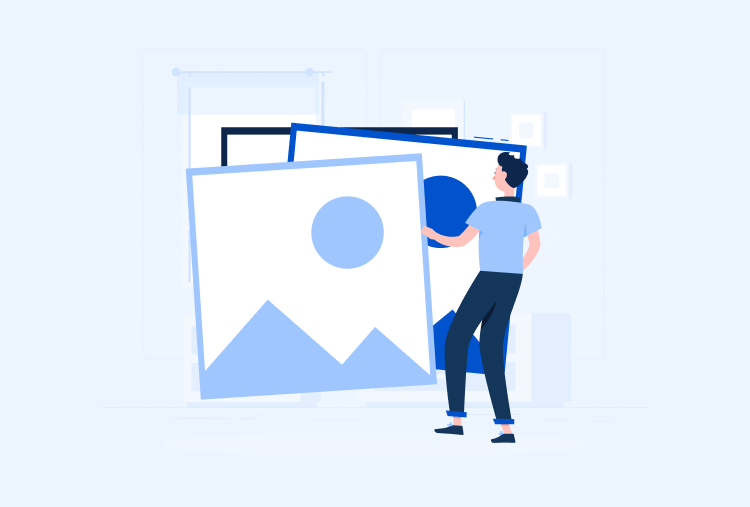 Images of products are practical marketing tools. Not only do they take less time to understand customers, but they also make a lasting impact. Images can be compelling, and customers often trust them more than written descriptions.
Images that showcase your product can help persuade visitors. When customers can see what your product looks like and how it works, they are more likely to believe that it is a quality product they need.
In addition, good quality images will show potential customers that your products are high-quality and worth their money. Including images in your marketing materials can increase your chances of making a sale and convince customers to try your brand.
Describe the benefits of the product and how it can help the customer.
Product benefits are derived from how a product will be helpful to the customer. Therefore, salespeople need to focus on benefits because it demonstrates that they understand what the customer needs.
By focusing on benefits, salespeople can more easily lead customers to think, "I want that!" The right benefits can make a product more appealing and justify the purchase. Product features alone are not enough; customers need to see how those features will benefit them before they are willing to make a purchase.
Customer benefits of a product result from customer satisfaction with that product. In other words, it is why the customer buys a particular product or service. Customer needs will vary depending on their circumstances, so different customers will benefit from other products.
For example, a customer may need a durable, stylish, affordable product. Or, they may need a convenient, reliable, and fast service. By understanding the needs of their customers, businesses can create products and services that provide real value and benefit.

Be clear and concise, and avoid using jargon or complex terms.
When companies use jargon with customers, it can often be confusing and off-putting. These words and phrases may be unfamiliar to customers, leading them to believe they're being talked down. In some cases, jargon can even mislead customers into thinking that a product is more complex than it is.
It cannot be very pleasant and cause them to lose confidence in the company. This is why product managers need to be aware of the jargon they're using and its potential impact on customers. Product managers can use clear and concise words and phrases to ensure that their customers get the information they need without thinking overwhelmed or confused.
Use strong call-to-action phrases to encourage shoppers to buy the product.
A call-to-action, or CTA, is essential to any good marketing strategy. CTAs help businesses convert visitors or readers into leads for the sales team. In other words, they encourage the audience to take some action, whether buying a product, branding up for a newsletter, or observing a website.
No matter how good your product or service is, it won't create demand on its own. However, it will help if you apply a powerful CTA to get people to take notice. This can be in the shape of a button, banner, pop-up, or something else.
The important thing is that it's attention-grabbing and makes it easy for people to take the next step. So, using CTAs can increase traffic and conversions and ultimately grow your business.
Engage your audience's imagination
The best way to engage your audience's imagination is to let them see your product in action. This could be through a video or a series of photos that showing your product being used differently.
By providing visuals, you'll give your audience a better sense of what your product can do and how it can fit into their lives. In addition, you can use storytelling to engage your audience's imagination. Finally, apply a picture of how your product can make their life better or easier.
Transport them to a world where they can use your product themselves and enjoy its benefits. By engaging the audience's imagination, you can increase their interest in the product and the likelihood of making a sale.
Organize your product description in a user-friendly web design
A well-organized product description is crucial for any user-friendly web design. Therefore, product descriptions should be placed in an easily accessible location on the website, such as at the head of the page or in a sidebar.
They should also be short and to the point, providing essential information about the product without overwhelming the reader. In addition, photos and videos can complement the text and help potential customers understand what the product looks like and how it works.
By organizing your product descriptions in a user-friendly way, you can ensure that potential customers have all the information they need to make a purchasing decision.
Some Best AI Tools For Content Writing
Fortunately, some handy AI tools and resources can help you make writing a little easier.
Shopify Blog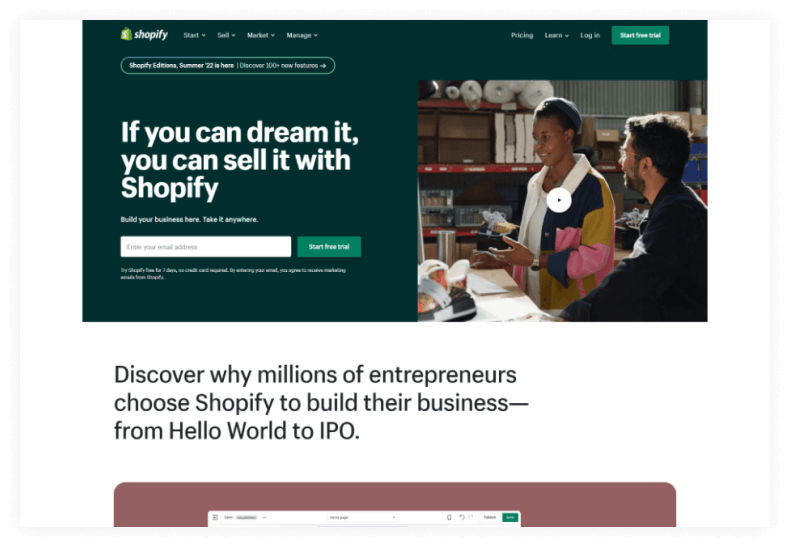 The Shopify blog is a prominent start when learning how to write better product descriptions. They have a range of articles on everything from writing for the web to improving your SEO. This is a reputable resource for anyone who wants to learn more about how to write compelling product descriptions.
Jasper AI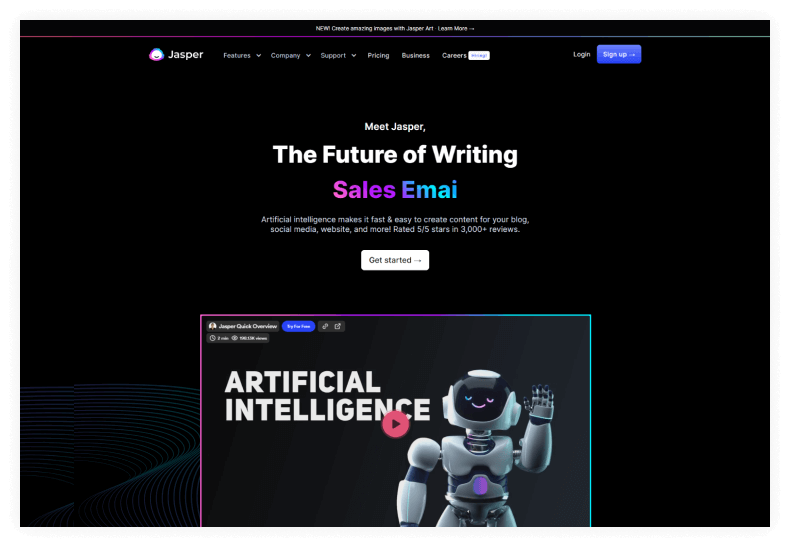 Jasper is a new artificial intelligence program designed to write original, creative content. This allows users to generate new ideas and points of view that are innovative and compelling. This makes it a precious tool for businesses and organizations that need to produce high-quality content regularly.
WordHero
WordHero is one of the most popular Al writing tools available today. With WordHero, you can write high-quality blog articles, social media captions, emails, ads, sales copy, product/SEO descriptions, and more in a few clicks. Not only does this tool make writing more accessible and faster, but it also helps you to create more engaging and compelling content.
Rytr
Rytr is the AI copywriting tool that helps businesses create high-quality content, saving time and money. It can generate copy for web pages, email marketing, social media, and more. In addition, Rytr is constantly learning and improving, so you can be confident that your content will be of the highest quality.
Quillbot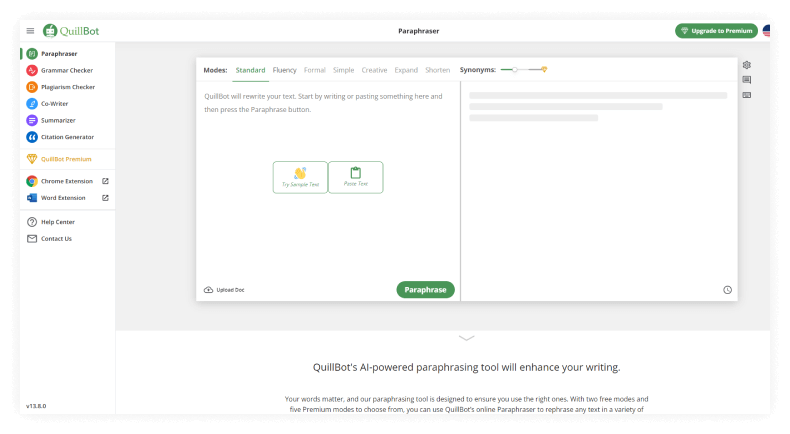 Quillbot is an excellent artificial intelligence paraphrasing tool that helps you write better, faster, and more precisely. With Quillbot, you can get help with your writing by paraphrasing your text differently. It also provides grammar and spells checkers to help you improve your writing.
Final Thoughts
The product description is fundamental in increasing your sales on Shopify. It helps customers know the details about your product and what they will buy. If you write a compelling and enticing product copy, it will do its job and improve your sales. In addition, the product description should be able to convince your customer so that they can decide to buy your product.