Are you a Shopify store owner and looking for an easy way to add your shipping policy? Worry no more! This guide provides step-by-step instructions on how to add shipping policy on Shopify, so you can rest assured that your customers have all the information they need.
With this process in place, you'll be able to streamline the ordering process for your customers and make sure that their purchases arrive safely and in a timely manner.
What is Shopify?
A platform for online shopping called Shopify enables both individuals and companies to set up online shops and sell their goods and services. In addition to customizable templates, payment processing, inventory management, order fulfillment, standard shipping and tax calculation, and customer engagement tools like email marketing and social media integration, it offers a wide range of tools and features to assist users in setting up and managing their online stores.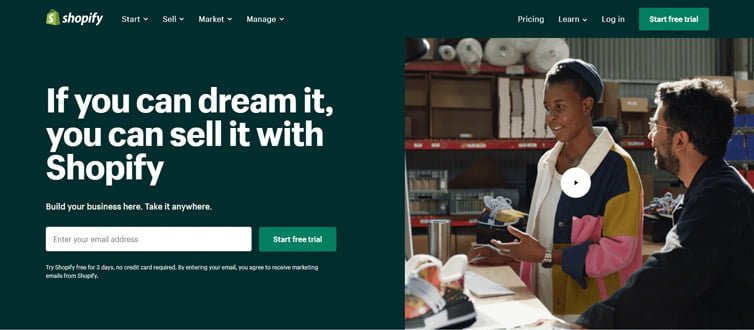 Users don't need a lot of technical expertise or knowledge to develop an online store using Shopify that looks professional. They can select one from the variety of templates, change the design and feel of their Shopify store to better fit their requirements.
Additionally, the platform offers users a variety of tools and assistance, including a knowledge base, forums, and customer support, to assist them in managing their online businesses.
Why is it important to have a Shipping Policy?
Creating a shipping policy on Shopify is crucial for any online store for several reasons. Here are a few of them described below:
Transparency
A shipping policy helps to ensure transparency in your business transactions. It outlines the terms and conditions of your shipping process, including estimated delivery times, shipping methods, and any additional fees or restrictions. This helps to establish clear expectations for customers, which can improve their overall shopping experience and reduce confusion or misunderstandings.
Provide Protection for Your Company
A shipping policy can also protect your business by establishing clear guidelines for shipping and handling. It can help to prevent disputes or conflicts with customers by providing a clear framework for handling issues such as lost or damaged packages, returns, and refunds.
More Purchases and Loyal Customers
A clear and comprehensive shipping policy can also help to increase customer trust and loyalty. By providing clear information about your shipping process, customers are more likely to feel confident in their purchases and may be more likely to return for future purchases.

What to Write in a Shipping Policy?
A shipping policy is an important component of any online store. It provides clear guidelines for the shipping process, which can help to reduce confusion and improve customer satisfaction. Here are some key elements to add shipping policy on Shopify:
Essential shipping details
Make sure that your policy includes essential shipping details, such as shipping methods, estimated delivery times, and any additional fees or restrictions.
Clear and concise presentation
It's important to present your shipping policy on Shopify in a clear and concise manner, using simple language that is easy to understand.
Order processing times
Clearly state the time it takes to process orders before they are shipped. This will help to manage customer expectations and reduce the number of inquiries related to order status.
Domestic and international shipping options
Make sure to include information about both domestic and international shipping options, including any restrictions or limitations that may apply.
Shipping costs
Clearly outline the shipping costs associated with each shipping option. This can include flat rates, weight-based rates, or other shipping methods.
Local delivery and buy online, pickup in-store
If you offer local delivery or buy online, pickup in-store options, make sure to include details about how these options work, including any associated fees or restrictions.
Transparency around returns, changes, and cancellations
Include clear information about your add refund policy Shopify, changes, and cancellations policies. This can include details about how to initiate a return, any fees or restrictions that may apply, and the timeframe for processing returns.
Mavon Shopify Theme
Boost your online store's conversion rate with Mavon, the high-converting Shopify theme. Elevate your brand with its visually stunning design, flexible sections, and top-notch user experience.
How to Add Shipping Policy on Shopify
Here is a step-by-step guide on how to add a shipping policy on Shopify:
From your Shopify admin, go to Settings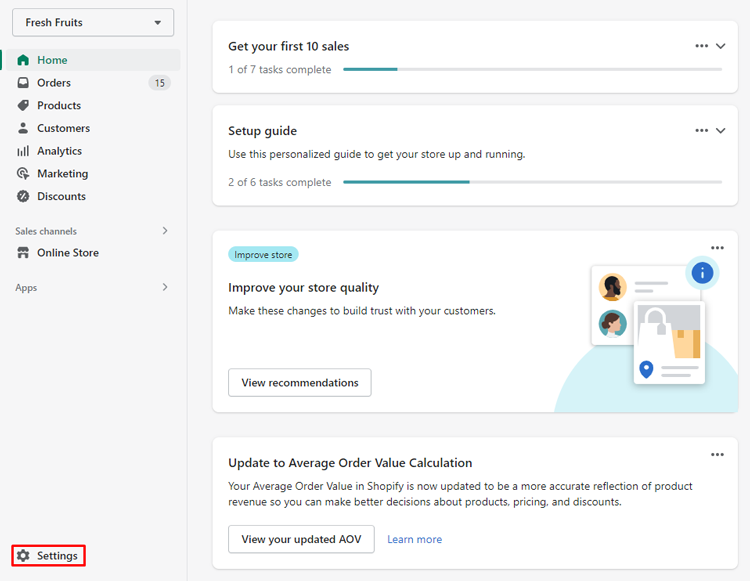 Click on Policies.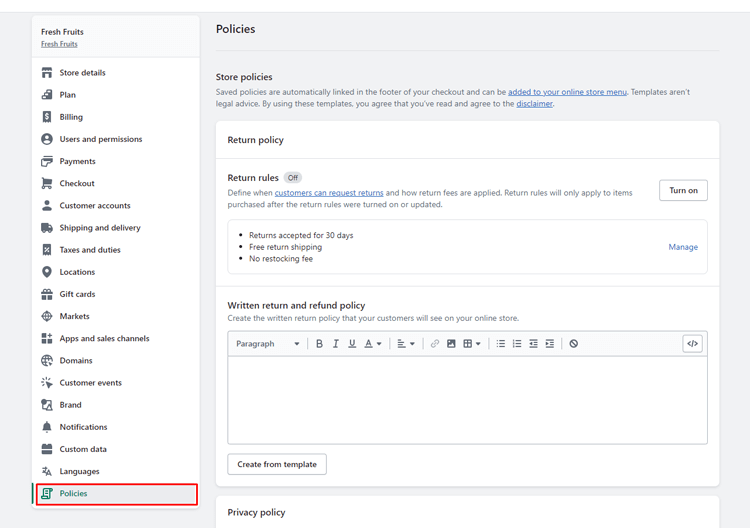 Under "Store policies," Navigate the "Shipping policy."
You can either enter your own policies or click "Create from template" to use the default shipping policy template. If you decide to input your own policies, style and format them as you see fit, and include links and photos by using the rich text editor.
Review your policies and make any changes necessary. Once you are satisfied with your shipping policy, click save to add it to your store.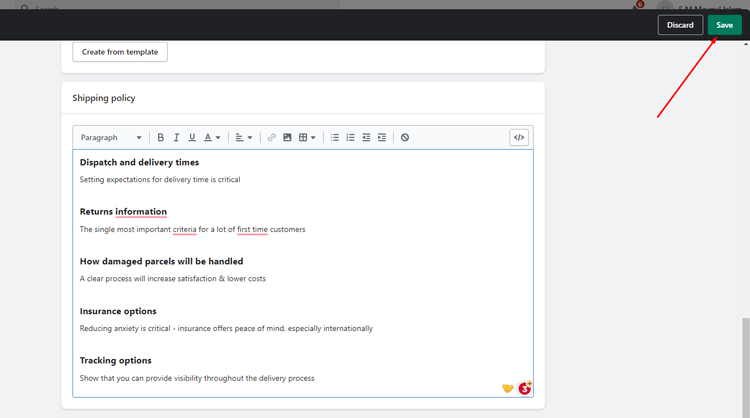 After you add your shipping policy, it will be automatically linked in the footer of your checkout pages. However, it's also a good idea to link the shipping policy page in your store navigation so that customers can easily find it.
Frequently Asked Questions
Can I customize my shipping policy?
Yes, you can customize your shipping policy on Shopify to fit the unique needs of your business. You may want to highlight any shipping promotions or free shipping thresholds you offer, or provide information on international shipping rates and fulfillment partners
Do I need to have uniform shipping prices for all products?
Uniform shipping prices are not required, although they may be simpler to understand. If you choose to offer different shipping prices for different products or weight-based shipping rates, be sure to specify how these shipping rates are calculated in your Shopify shipping policy.
Is it necessary to include a return policy with my shipping policy?
No, it is not necessary to include a return policy in your shipping policy, but it may be helpful to have a separate policy for returns in order to provide your customers with the necessary information.
Can I include my shipping policy on my product pages?
While it is important to have a separate page for your Shopify shipping policy, it can also be helpful to include a summary of your shipping policy on your product pages so that customers can quickly see the delivery time and shipping information for that specific product.
Get Exclusive Shopify Services from ShopiBuffet
If you're feeling overwhelmed at the thought of setting up an online store, ShopiBuffet is here to make things simple. Their team of experts will guide you through the entire process, from theme creation to product configuration and everything in between.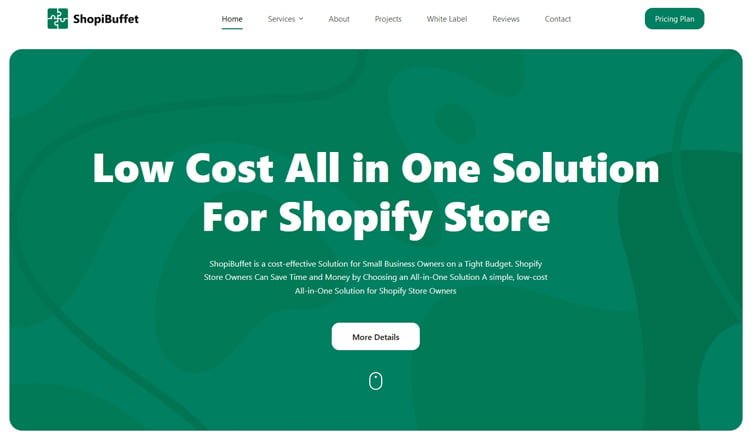 With 24/7 support, you'll never have to worry about your store running without supervision. ShopiBuffet offers exclusive Shopify services to cater to all of your needs, so you can confidently launch your online business and focus on growth. Let ShopiBuffet take care of the technical details while you focus on reaching your entrepreneurial goals.
Conclusion
In conclusion, adding a Shipping Policy on Shopify is a crucial step in boosting your online sales. With more and more consumers shifting towards online shopping, having a clear and concise shipping policy is essential to provide them a hassle-free buying experience. Not only does it increase your credibility as a seller, but it also helps your customers anticipate the cost and delivery of their purchased items. Plus, Shopify makes adding and customizing your shipping policy to fit your business needs easy.