Backup your Shopify theme is essential for protecting your website and storing data. While it might sound complicated, it doesn't have to be – there are some quick and easy ways to backup Shopify theme so you can make sure your shop is running smoothly in the event of any unforeseen circumstances. In this blog post, we'll show you how to backup your Shopify theme quickly and easily. So, grab a cup of coffee, and let's get started!
What is Shopify Theme Backup?
If you're a Shopify store owner, you know how important it is to keep your website running smoothly. But what happens if something goes wrong with your Shopify theme? That's where Shopify Theme Backup comes in handy.
This allows you to save a copy of your current theme, making it easy to roll back your website if you make a mistake or run into a problem. A backup also gives you peace of mind knowing that your website is protected against potential mishaps.
So, whether you're a seasoned Shopify pro or just getting started, taking advantage of the Shopify Theme Backup feature is necessary.
Why is it Important to Back Up Your Shopify Theme?
Creating a backup of your Shopify theme is crucial for several reasons. Firstly, it allows you to experiment with new customizations and changes in an unfinished version of the theme without affecting the live site. This helps avoid any potential mistakes that could break the theme and harm the user experience.
If something goes wrong and the theme breaks, having a backup copy ensures you can quickly restore the site to its previous state and minimize downtime. Additionally, backing up your Shopify themes gives you the freedom to develop distinctive designs, styles, and colors for holiday sales like Black Friday and Cyber Monday. This way, you can switch to the original version of the theme once the holiday is over without losing any important customizations made for the event.
Overall, backing up your Shopify theme is an essential step in ensuring your Shopify store is always up and running smoothly.

Quick and Easy Ways to Backup Your Shopify Theme
Backing up your Shopify theme is an essential task that every Shopify store owner should do to ensure the safety and stability of their online business. Here are some easy steps for you to follow on how to backup your Shopify Theme:
Step 1: Go to the Theme Page
Log in to your Shopify admin and select the Online Store menu on the left toolbar. You may access the Theme page by clicking the Themes sub-menu from there.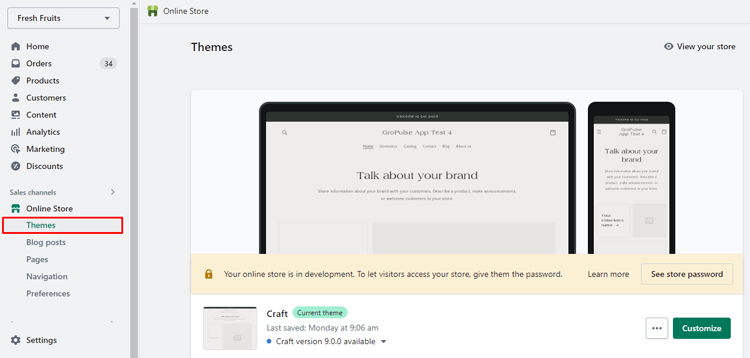 Step 2: Make a Copy of the Current Theme
Select the Actions button next to the current theme you want to back up the Shopify store. Then, choose Duplicate from the drop-down menu, and Shopify will create a clone of your current theme. It is important to note that only 20 themes are allowed on your site, so delete any previous unused themes.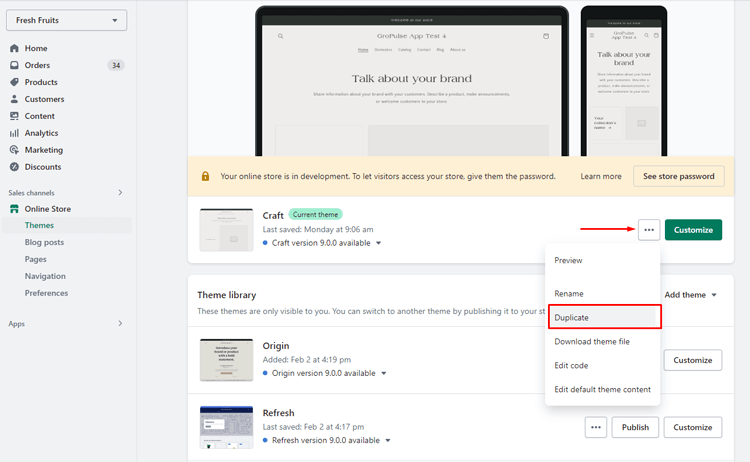 Step 3: Rename the Theme Copy
After creating a duplicate, select Actions > Rename from the drop-down menu next to the theme copy.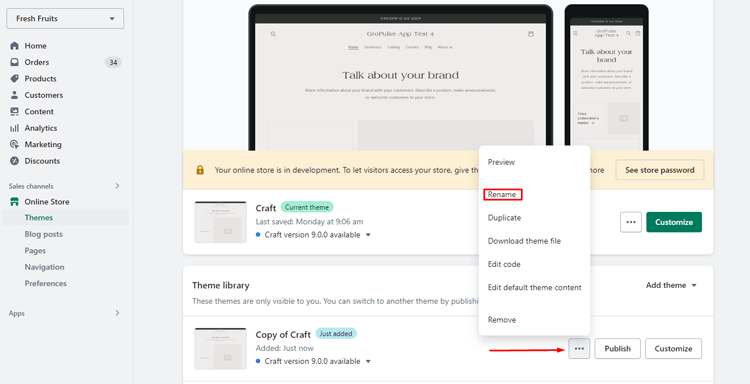 Use a naming convention that will help you identify the theme and date of the backup. For example, "theme name – YYYY-MM-DD."
Step 4: Download Your Theme from Shopify Admin
Choose Actions > Download Theme File from the drop-down menu for the theme you wish to download to start the download. Your admin's email address will receive the theme file in.zip format. After downloading it, you can delete it from your Shopify admin. If you wish to continue using the same theme, save it in your backup Shopify store files and import it later.
Following these easy steps will ensure that you have a backup of your Shopify theme and protect your Shopify store from potential theme-related issues.

Frequently Asked Questions
When should I backup my Shopify theme?
It is recommended to backup your Shopify theme before making any modifications to it, such as editing the code or making layout changes. You can also periodically backup your theme to ensure that you have the latest version of your store's design.
Can I backup my theme automatically?
At this time, Shopify does not offer an automatic theme backup feature. However, you can install third-party apps such as Theme Backups & History Pro to automate the theme backup process.
How often should I backup my Shopify theme?
It is recommended to backup your Shopify theme every time you make a significant change to the code or layout. If you make regular updates, it may be helpful to backup your theme on a weekly or monthly basis.
Where should I store my Shopify theme backup?
It is recommended to store your Shopify theme backup in a secure, cloud-based storage service such as Dropbox or Google Drive, or on a local hard drive. This will ensure that you have access to the backup file in case of a computer crash or data loss event.
Get Exclusive Shopify Services from ShopiBuffet
Are you considering starting an online retail business but feeling overwhelmed with the technical details? Look no further than ShopiBuffet! Their exclusive Shopify services will take the hassle out of creating your store.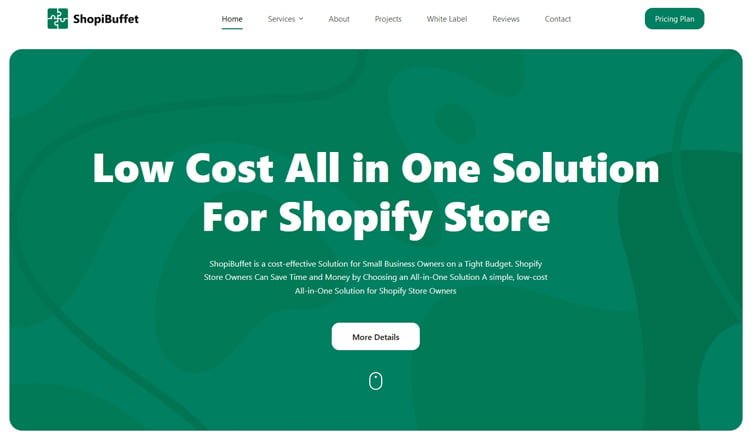 Their team of professionals are always available to assist you with configuring your Shopify store themes, setting up sales channels, managing your products and more. And if you're unsure of how to create a drop-down menu in Shopify, ShopiBuffet has got you covered. Their experience and dedication will ensure that you achieve the best possible results.
Bonus: Recommended Shopify Themes
Mavon
Mavon Shopify theme can make all your online store dreams come true. Even if fashion isn't your specialty, fear not – Mavon is customizable to fit any e-commerce site. Its user-friendly features and optimized mobile and speed properties make building your Shopify store more enjoyable than ever.
Best of all, drop shippers, high-volume stores, and those in a hurry to launch their online store can all benefit from Mavon's flexible drag-and-drop sections
Highlighted Features:
20+ Flexible Sections
Size Chart
Lookbooks
Color swatches
High-resolution images
Price: Regular License: $280/ year
Lezada
Ready to take your online store to the next level? Look no further than Lezada – a Multipurpose Shopify Theme that combines a sleek, timeless design with user-friendly features that make it the perfect solution for anyone looking to stand out in the crowded world of e-commerce.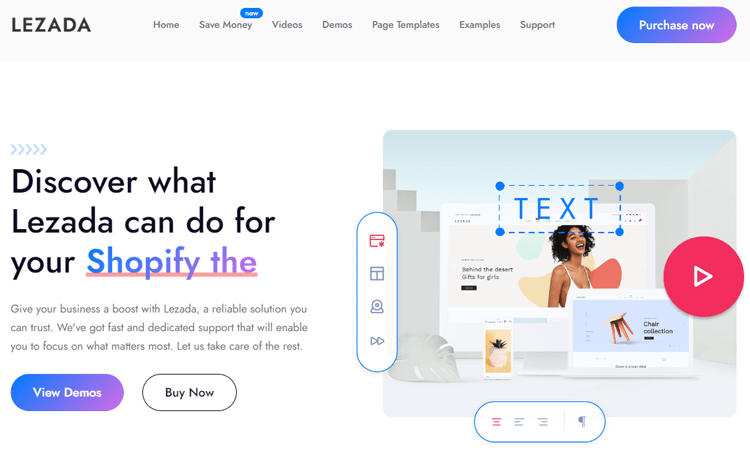 With its fully responsive layout and support for multiple languages and currencies, Lezada puts the world at your fingertips, allowing you to reach a global audience easily.
Highlighted Features:
Fully Responsive
RTL Version
Notification Bar
Multiple Currency
Breadcrumb banner
Price: Regular License: $79
Corano
Corano is the perfect online store theme for those seeking an exclusive and stylish look. With 8 different homepage options and an RTL version, Corano has all the features you need to make your store truly unique. But that's not all!
Corano has features to help you make the most of Shopify's Online Store 2.0 platform, including multi-colors, multiple currency support during checkout, and Shopify sections. Plus, with Ajax Popup Cart and Ajax Wishlist options, creating a seamless customer experience has never been easier.
Whether you're an experienced jewelry retailer or just starting out, Corano is the perfect theme to make your business shine.
Highlighted Features:
Mega menu
Slideshow
Collection Banner
Multiple Banner
Banner with Collection
Price: Regular License: $59
LeArts
Selling handmade crafts online is a great way to showcase your creativity. With LeArts, you can do it with style. This unique Shopify theme offers a range of pre-made homepage layouts, helping you create a site that suits your style perfectly.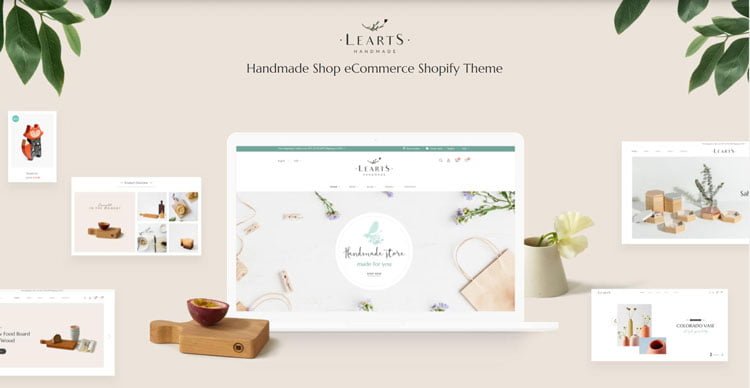 LeArts is packed with features like Google Analytic integration and pre-loaders to help you boost your profits and offer your customers an exceptional user experience. And, with the option to accept multiple currencies, you can attract global customers effortlessly.
Whether you're selling simple trinkets or exquisite art pieces, LeArts can help you to take your eCommerce game to the next level.
Highlighted Features:
Multiple Currency
13+ Home Versions
Shopify Builder
Theme Colors
Unlimited Colors
Price: Regular License: $49
Conclusion
The process of how to backup your Shopify theme can seem daunting, but it doesn't have to be. In fact, it's one of the easiest things you can do to ensure the safety of your online store. A theme backup can protect you against any unexpected changes or errors during theme customization or updates.
Restoring your theme to a previous version can help you quickly return to a functional and beautiful store that your customers love. With just a few simple steps, you can create a backup of your Shopify theme and enjoy peace of mind knowing that your store is safe.