Shopify is a powerful eCommerce platform that allows merchants to easily create an online store with all the features needed to sell products and services. However, one of the key elements of success in any eCommerce business is offering a user-friendly shopping experience.
An important part of this is making sure that products are organized in a way that makes them easy to find. In this article, we'll look at some strategies for organizing products on Shopify, including how to Organize Products on Shopify and how to use categories, collections, and tags to make the shopping process easier for customers.
Definition of Product Organization on Shopify
Product Organization on Shopify allows users to manage their inventory and organize products into collections. This feature is essential to eCommerce success because it offers sellers improved control of their product data and better navigation for customers browsing items.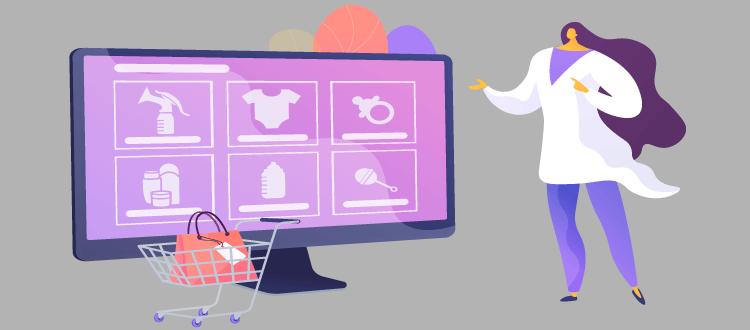 The easy-to-use structure of Product Organization makes it a popular choice among merchants, offering simple categorization and management in one spot, along with advanced sorting capabilities. Visual organization methods are also available, such as organizing products by similar attributes or displaying items in the order they appear in.
Lastly, simplifying the checkout experience is possible through custom product forms connected to specific collections and saving shoppers from navigating multiple pages to complete their purchases. With Product Organization on Shopify, hassle-free and efficient online selling is realized.
Benefits of a Well-Organized Shopify Storefront
Having a well-organized Shopify store can provide businesses with a number of great benefits. It helps to create an efficient and successful online presence that customers are drawn to, as well as improve navigation and usability.
This, in turn, leads to increased customer satisfaction by providing seamless shopping experiences and solving problems quickly. By taking the time to arrange the products on their shop front in a logical and attractive way, businesses can ensure their store is simple to use and visually appealing. This will make customers more likely to stay, increasing page views and driving sales.
Furthermore, organizing categories properly also makes it easier for storefront owners to keep track of inventory levels; customers having easy access to accurate information can be key for generating trust among potential shoppers. Reaping the benefits of having a well-organized Shopify storefront should become a top priority for any business owner serious about success.

Steps to how to Organize Products on Shopify
Get a Clear Understanding of Shopify's Product Organization Functionalities
Having an organized store on Shopify is essential for providing customers with a seamless online shopping experience. To get started, it's important to have a clear understanding of the different product organization functionalities available on the platform.
There are various ways you can group products, from collections and product types to product tags and relationships. It would be best if you decided which ones work best for your business. Then, with careful consideration of your organizational structure, you can ensure that customers can quickly and easily find what they're looking for.
Figure Out How You Will Break Down the Collections
In Shopify, it's crucial to think about how the customer experience will be when organizing your products and collections. If you have fewer products, Simple Collections, which is Shopify's most basic organizational structure, may be a good option. For those with many products, however, it is best to use nested Collections, which allow customers to find what they are looking for more easily.
Nested Collections involve multiple levels of sub-categories that guide customers through the product page, narrowing down as needed to what is sought. Remember, ease of use is key when it comes to creating a great customer experience! Making sure your collections are organized correctly helps make sure that shoppers can quickly and easily locate what they need.
Have a Plan for Your Structure
Having a well-thought-out plan for organizing your products in your Shopify store can be incredibly beneficial. Start with broad categories and break items down from there, focusing on your customer's experience at all times. Easy navigation is key to making it as convenient as possible for customers, eventually leading them toward higher conversion rates.
If you need help deciding what direction to take your product organization, use available resources such as rummaging through similar industry stores for inspiration. This could give you a good idea of what works best and how to apply it accordingly. With the right plan, happy customers are just around the corner.
How to Sort Products in Shopify
Shopify provides its users with a variety of sorting options for their products. In order to help customers locate what they're looking for, this enables retailers to customize how their customers view the products. The eight sorting genres are-
Manual Order Selection
Best-Selling Products
Highest to Lowest Prices
Lowest to Highest Prices
Alphabetical Order from A to Z
Reverse Alphabetical Order from Z to A
Newest to Oldest Dates, and
Oldest to Newest Dates.
With these sorts of options, merchants are able to provide the best customer experiences!
Frequently Asked Questions
Can I nest collections within other collections on Shopify?
Yes, you can nest collections within other collections on Shopify. This is called a "subcollection". To create a subcollection, go to your Shopify admin and click on "Products" in the left menu. Then, click on the "Collections" tab and click on the "Create collection" button. When you are creating a new collection, you can select an existing collection as the parent for your new collection.
Can I export my products from Shopify?
Yes, you can export your products from Shopify as a CSV file.
Conclusion
Organizing products on Shopify is a valuable task that can help to both attract customers and streamline the shipping process. By taking the time to accurately classify your products, you'll ensure that customers have an easy time browsing and purchasing in your store. Furthermore, having neat categories for each of your products will keep everything properly organized for when it's time to prepare orders for shipment and delivery. With the right labeling and sorting strategy, you can create a better overall shopping experience and use Shopify more efficiently.