Starting an eCommerce business is a great way to make money online. But for many, the challenge is finding products to sell on Shopify. Thankfully, there are a few simple steps you can take to ensure you find successful products to add an online store to your Shopify.
In this step-by-step guide, you'll learn how to find products to sell on Shopify by researching product ideas and trends, analyzing competitors, and understanding the needs of your target customers.
You'll also learn the importance of defining a pricing strategy, setting up a dropshipping process, and creating a marketing plan to reach new customers. Then, with the right tools and strategy, you can locate the perfect products for your Shopify store and start making money online.
Strategies for how to find products to sell on Shopify
Finding the right products to sell on Shopify can be challenging, especially when starting your business. Here are a few strategies to find products to sell on Shopify –
Research Product Ideas and Trends
With all the tools available to entrepreneurs today, finding products to sell on Shopify couldn't be easier. One of the most effective strategies is researching product ideas and trends. This helps prioritize what types of items will resonate with consumers and allows retailers to anticipate which products could become popular in a given marketplace.
It's essential to consider factors like the seasonality of demand, price points, type of product, customer needs, etc, so that retailers can devise a comprehensive plan for what they'll sell before launching their online store. Analyzing competitor sales numbers and reviews can also help narrow down the selection process.
Although it takes time to find successful products, this research phase can help maximize profits in the long run.

Analyze Your Competitors
When you're looking to start a business selling products, it can be beneficial to analyze your competitors. Studying how their products are marketed and sold and what items they offer can provide valuable insight into the kinds of products customers are likely to purchase.
You could even offer a better version of an existing product or fill a gap in the market with something new. By researching your competitors, you can identify good opportunities to give your new business the best chance for success when selling through Shopify.
Understand Your Target Customers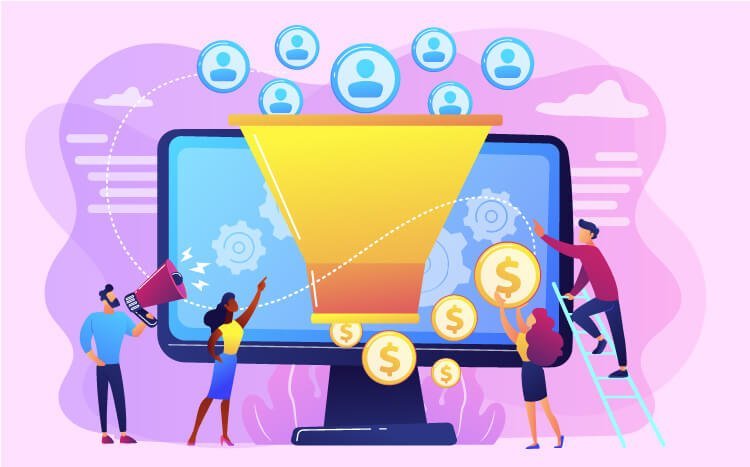 Knowing your target audience's needs is essential to any successful business, and Shopify allows you to meet those needs efficiently. One way to get this valuable information is through customer research. Gathering data, such as what customers are looking for and what they are currently using, can put you in the perfect position to find solutions.
Additionally, networking within your social groups or reaching out to friends and family who may fit into your target demographic can uncover details about their desired features and preferences. You'll be able to identify solutions that will solve your target customers' problems and make them happier, resulting in higher sales for your online store.
If you take the time to understand people's needs, you will have a better chance of finding products that resonate with them on Shopify.
Define a Pricing Strategy
Next, you'll want to define a pricing strategy for your selected products. This will help you decide if the products are worth selling and will help you stay competitive in the eCommerce market. To do this, you'll want to find out what the market rate for your product is. Then, you can search for your product on Amazon and eBay to see what others are selling the product for.
You can also research a tool like PriceSpy to see what others are selling your product for and what the average price is for your product. This will help you decide if the product in your online store is worth selling and will help you stay competitive in the market.
Set Up a Dropshipping Process
Consider setting up a dropshipping business process if you're selling non-tangible or seasonal products. Dropshipping is when you sell a product without storing it yourself. Instead, you sell the product and connect a supplier or wholesaler who sells the product directly to your customer.
Dropshipping is a popular eCommerce business strategy because it allows you to sell products without storing or shipping them yourself. You can set up a dropshipping process for products like apparel, collectibles, and holiday or seasonal items for which you don't have year-round inventory. This will help you avoid excess inventory costs and will allow you to sell products that are seasonal or have limited availability.
Utilize the Right Tools
Finally, you'll want to utilize the right tools to find products to sell on Shopify. Finding the best product ideas is the first step in creating a successful online store. You'll also want to find the best suppliers, stay organized, and track your business metrics with the right tools.
To find the best products to sell on Shopify, you'll want to utilize tools like Google Trends and Spyfu.
Google Trends will allow you to explore product ideas and trends, and Spyfu will help you analyze your competitors and understand the market and demand for your products. These tools will help you narrow down your product ideas and find better products to sell on Shopify.
Factors to Consider While Finding Products to Sell on Shopify
If you're considering opening a Shopify store, there are many factors to consider before committing.
Evaluate market size
When considering what type of products to sell on Shopify, consider evaluating the target eCommerce business market size. After all, no matter how unique or exciting a product is, it will be challenging to profit if not enough people are interested in it. While larger markets may offer more potential customers, they'll also have more competition.
Finding a niche with strong demand that has yet to be saturated can provide an excellent opportunity for success on Shopify. Taking the time to carefully research and consider your market size will be essential for creating a successful sales strategy.
Use product research tools.
Finding the perfect products to sell online can be challenging, considering many factors. Therefore, using as many data points as possible in your decision-making process is essential. Amazon is an excellent resource for potential products, but it can only be easy to accurately gauge their potential for success with the help of a product research tool.
These market intelligence tools provide crucial insights about demand, pricing trends, and profitability, allowing you to make well-informed decisions from the active online community when selecting your products. When used correctly, these tools can grab your store a fast track to success by providing you with all the data required for selecting fast-selling products that will bring you high returns!
Keyword research tools
Keeping up with the trends in e-commerce and understanding what is selling on Shopify is essential for determining which products to focus on. In addition, using keyword research tools can help you understand what people are searching for and how often they search for it. By understanding this, you can optimize your Shopify store's SEO by researching Google searches and using Amazon searches as a reference point.
This will enable you to find products with the highest sales on Shopify and the items with the highest volume of organic searches. With an appropriately curated list of products, you would be able to maximize efficiency and profit when using Shopify for your business.

Frequently Asked Questions
What types of products can I sell on Shopify?
Almost any product or service can be sold on Shopify, from physical goods such as apparel and electronics to digital items like software, games, and even services such as consulting and marketing.
Can I use the same product supplier for all my listings?
Absolutely! You can use the same supplier for multiple listings. However, you may need to negotiate discounted rates to make them competitive with other sellers on the platform.
How do I locate a specialized item to market?
You can discover niche products when you focus on a specific subcategory within a big product category. By delivering a specialized product rather than a general product, you would be able to target a much more focused audience by selling products in a more constrained niche market. or you can follow other free online marketing tips to locate specialized items.
Final Thoughts
After researching many products on Shopify, the key to success is knowing your market and how to source quality items at a wholesale or affordable price. Shopify has become a top choice for entrepreneurs selling products online because of its ease of use and flexibility; however, cutting through the clutter of competition requires more than just relying on your e-commerce store.