Start a Custom Phone Cases Business with Shopify is a great way to start eCommerce. Shopify is an easy-to-use platform that provides all the tools you need to create and run your online store. Plus, phone cases are a popular product that is always in demand.
This article will give you an overview of creating a custom phone case business with Shopify. We will cover the following topics:
– Selecting a phone case manufacturer
– Creating your phone case designs
– Setting up your Shopify store
– Promoting your phone cases business
Initial Steps
Before spreading your marketing strategy, you need to take a few initial steps.
Find Your custom phone case business niche.
When finding a niche for your custom phone case business, the best approach is to think personally and choose a niche you identify with. This offers you a better understanding of your customers and subsequently allows you to design products that other niche members will love. Another method of developing a niche for your store is by looking at Google Trends.
This resource provides insightful information on what people are interested in and searching for. Consequently, you can use this data to find trendy niches and jump on the bandwagon before everyone else. By following these tips, you're sure to find the perfect niche for your custom phone case business in no time!

Plan your business strategy
A phone case business is a great way to tap into the ever-growing phone accessories market. But before you start cranking out cases, it's essential to have a business plan in place. This article will guide your entire journey, from understanding your target market to assessing your business idea before the launch.
When creating your business plan, identify your goals for the phone case brand. Once you have a handle on this, you can start building out the rest of your strategy. This includes clarifying your target market, understanding what you'll need regarding resources, and identifying any potential roadblocks. A comprehensive business plan will make it much easier to bring your phone case brand to life successfully.
Find Out Your Potential Customers
Potential customers are individuals or organizations that may have an interest in your product or services. Identifying potential customers play a vital role in the success of every business. Whether you are a startup planning to start a new business, it is vital to determine which segments of the population to aim to create your business grow.
The process of identifying potential customers usually begins with market research. This involves collecting data about your target market's demographics, needs, and preferences. Once you feel your target market, you can start developing marketing strategies to reach these individuals and encourage them to become customers.
Although it can be challenging to identify potential customers, it is an essential step in ensuring the success of your business. By carefully researching your target market and taking the time to develop an effective marketing strategy, you can ensure that your business attracts the right clients and grows sustainably.
How to design the phone cases
Designing a custom phone case for your business can be a great way to promote your brand and show off your company's style. But with various options, it can be tough to know where to start. However, there are some things to put in mind when designing phone cases for your business:
Create a design by yourself
Starting a phone case business, you'll need to find the right design software to create your product designs. If you know professional design software like Photoshop or Procreate, you can use those tools to make your designs. However, there are also many good options for less experienced designers, like Canva or Pixlr.
And if you want to keep things simple, you can use the design tools at Printful. They're not the most sophisticated tools, but they'll do the job for basic designs. Whichever design software you choose, make sure you're using the software you're comfortable with to create the best phone cases possible.
Use pre-made designs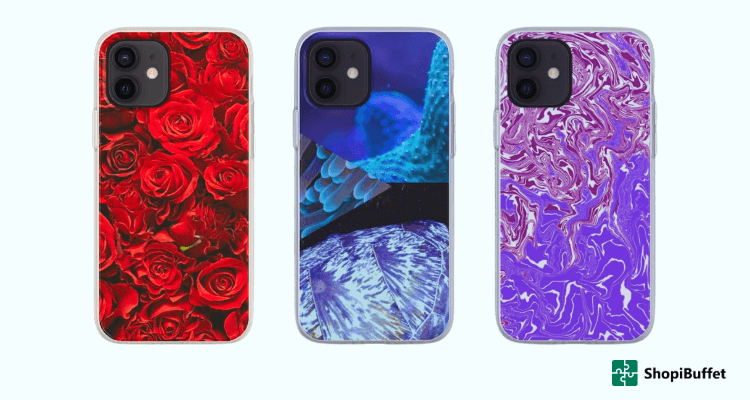 A few different options are available for pre-made designs for your phone case. Sites like Vexels and Vecteezy offer subscription-based access to vector art, while Buytshirtdesigns.net and Thefancydeal.com sell individual plans.
Another option is to purchase designs from individual designers on sites like Etsy, Fiverr, or Guru.com. Whichever way you select, there are plenty of resources available to help you find the perfect design for your phone case.
Launch Your Store with Shopify
Shopify is one of the best popular eCommerce platforms, and for a good reason. It's user-friendly, reliable, and has all the features you need to launch a successful online store. But even with Shopify, there are certain things you should do before launching your store to boost your chances of making a profit. They are listed below:

Set up your Shopify account
Setting up your Shopify account is easy and only takes a few clicks. With Shopify, there is no need to enter credit card information upfront. Instead, you can immediately start customizing your theme, adding products and descriptions, choosing a payment gateway, and connecting a custom domain. Shopify creates it simple to get started with selling online. Whether starting a new business or expanding an existing one, Shopify has everything you need to build a successful online store.
Choose a domain
Selecting a domain name is an essential step in any business venture. Your domain name will be one of the first interactions someone has with your brand, so it's vital to choose wisely.
A good domain name should be easy to remember, relevant to your brand, and unique. It's also important to consider the future when choosing a domain name; you don't want to have to switch later on down the road.
With all these factors in mind, picking the perfect domain name can seem daunting. However, taking the time to choose carefully will pay off in the long run. A well-chosen domain name can help you build a strong brand and establish yourself in the online world.
Choose a Theme for your shop
Theme is an essential aspect of any business, including a retail shop. It can help set the business's tone and provide a visual guide for customers. Customers will appreciate the consistency, making your shop more memorable. Plus, having a theme will help you stay focused when stocking your shelves and choosing marketing materials. There are some different themes to choose from in the following Shopify theme:
Lezada- Fully Customizable Multipurpose Shopify Theme
Lezada is a feature-rich and multipurpose Shopify theme that you can use to create all kinds of eCommerce websites. With Lezada, you can easily create a brand in the eCommerce industry. This Shopify theme uses for selling Electronics Industry Products, Apple, Electronic Stores, Digital Products, Fashion Products, and all kinds of retail products.
This Shopify theme has several readymade pages, including 220 Home Versions, 11+ Revolution Sliders, 40+ Drag and Drop Sections, RTL version, 10+ Header Variations, and 6+ Footer variations. Moreover, Lezada is built with Bootstrap 4, CSS3, HTML 5, and W3C-validated markup. Lezada has everything that you need to create a successful online store.
Makali – Multipurpose Shopify Theme
Makali is a clean and modern Shopify theme perfect for selling cosmetics, furniture, jewelry, plant, organic food, autopart, handmade goods, book, toys, pets, fashion, bicycles, flowers, sportswear, and a wide range of products. With 60+ niche homepage layouts, 40+ Drag and Drop sections, 14+ Header Layouts, 4+ Footer Layouts, and support for the RTL version.
Makali has everything you need to create a beautiful and robust eCommerce online store. In addition, Makali Shopify theme has an excellent support team that will help you set up your store quickly.
Dking – Multipurpose eCommerce Shopify Theme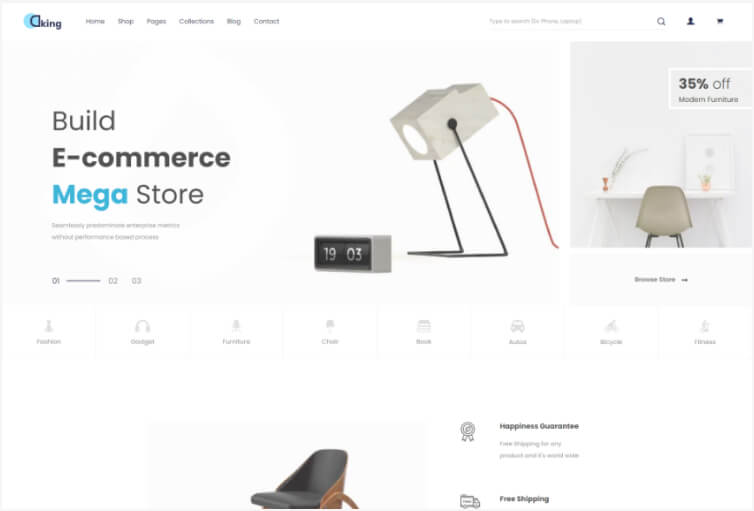 Dking is a multipurpose eCommerce Shopify theme that can be used to establish online businesses for various products. You can manage this theme for selling anything online such as accessories, fashion, cakes, organic, flower, tree plant, pet food, automobile, furniture, electronics, handmade, book, kids, and other retail products.
Along with 20 homepage variations, Makali contains 19+ Slider, 80+ Drag and Drop Sections, RTL versions, 16+ Header Variation, and 11+ Footer variations. Other unique features Dking offers include Google Analytics integration, well-commented HTML & CSS files, creative and modern flat Design, Shopify Builder compatibility, custom tab functionality, and much more. With Dking, you can easily create a professional and sophisticated online store to impress your customers.
Devita- Multipurpose Responsive Shopify Theme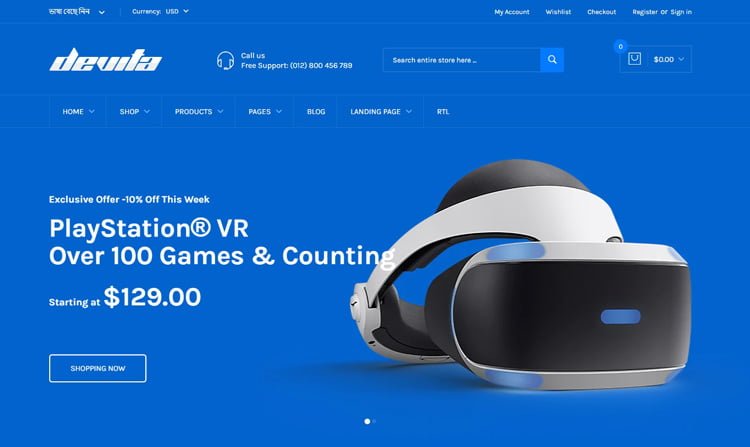 Devita is a superbly crafted eCommerce Shopify Theme that offers a fantastic array of features and options. It's visually stunning, with excellent colorfulness and a vast, superfluous layout that brings almost every quality you can imagine to your website. This theme is perfect for selling any product, from electronic goods and gadgets to fashion, sunglasses, shoes, books, movies, construction tools, food items, and so much more.
With 25+ homepage layouts included, Devita is highly versatile and can be easily customized to suit your specific needs. Moreover, it comes packed with Bootstrap 4. x, HTML files, CSS files, and JS files, which are professionally coded and highly responsive.
Young – Multipurpose Shopify Theme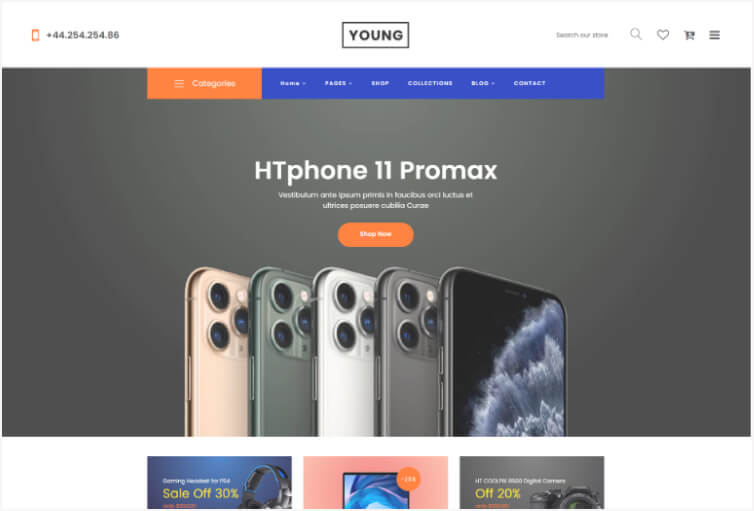 Young is a multipurpose Shopify theme with powerful features and many valuable assets for authors and visitors. For example, you can use Young to build an online shop showcasing furniture, men's and women's fashion, readymade garments, kid's fashion, cosmetics, herbal products, sports products, shoes, and anything else you can think of in the most fantastic way possible.
It has 11+ homepage variations, 8 header variations, 10 slider variations, shop list & grid view support, variable & countdown product support, and multiple blog page support. You also get Google Analytics integration, Google Fonts integration, persuasive documentation files, and easy customization options. Devita truly is the ultimate Shopify theme for building any online shop.
Using Printful to design and dropship custom phone cases
When it appears to phone cases, there are endless possibilities for design. Whether you want to create something simple and trendy or promote your brand with a more elaborate design, Printful is the perfect solution. Using Printful, you can design and dropship custom phone cases with ease.
Their fulfillment centers are located worldwide, so you can be sure that your products will reach your customers quickly and without any issues. Plus, their prices are very aggressive, making it easy to turn a profit. So if you're looking for a hassle-free way to start your own online business, consider using Printful to design and dropship custom phone cases.
Advantages of Printful
Simple and intuitive process of adding products
Wide range of products and suppliers
Worldwide delivery and fulfillment centers placed around the world
Warehouse services for products, including those from suppliers outside Printful
Ability to import orders with a .CSV or .XML file
20% discount for placing an order for sample items
24/7 customer in-app chat support, which replies immediately
Signing up to Printful
Signing up to Printful is super easy and only takes a few minutes. Just click Sign Up from Printful's homepage, and you'll be taken to the registration page. Next, you need your name, email, and password, ready for the next step. Once registered, you can start using all of Printful's features immediately.

Adding Products to Shopify Phone Case store using Printful
Adding products to your Shopify phone case store using Printful is quick and easy. First, log into your Printful account, and click on the "Stores" tab. From there, select the "Add product" option. Then, choose your product, colors, and sizes, and add your design. You can also write a description, select images, and prices, and automatically send this product to your storefront. Adding products to your Shopify phone case store using Printful is a quick and easy process allowing you to sell various unique outcomes.
Embellish Your Product Pages by Adding Design, Pricing, Mockups, and Details
Adding a design to your product pages is one of the best ways to make them stand out. Printful makes it easy to upload your design and see it in a mockup preview. You can also change the Print Area Background to incorporate a unique color background if that's not already included in your design file.
Selecting a mockup style for your product pages is another great way to make them look more professional and polished. Printful offers a variety of high-quality mockups that you can use for free. Select the one you think best fits your product and fill in the required information.
Finally, be sure to price your product competitively. Printful provides suggested pricing, but you should adjust the price based on what you think your customers will be willing to pay. By taking these simple tips, you can make beautiful, professional-looking product pages that will help you sell more products.
Promote Your Business
Phone cases are popular accessories in the market. You can promote your business everywhere by customizing your phone case with your business logo. Custom phone cases are a great option if you're looking for a creative and affordable way to promote your business. There are some facts including here:
Have a solid online presence. Make sure your business is easy to find online by having a well-designed website and using effective search engine optimization techniques.
Utilize social media to market your products. Platforms like Facebook, Twitter, and Instagram offer excellent opportunities to reach a large audience with minimal effort.
Consider paid advertising. If you need to accelerate the growth of your business, paid advertising can be a very effective way to do so.
Give customers a reason to come back. Offering loyalty programs or other special incentives can help keep customers coming back for more.
By following these tips, you can get your custom phone case business off to a great start.
Final Words
Now that you know everything you need to start your phone case business, it's time to take the next step and implement your plans. It may seem daunting, but you can make your dream a reality with careful planning and hard work. So get started, and who knows where your phone case business will take you!