Suppose you're no longer using a Shopify app or want to cancel a Shopify subscription for any other reason. In that case, this article will show you how to cancel Shopify app subscription. You can cancel your Shopify app and stop paying for it in just a few simple steps. Keep reading to learn more.
Overview of canceling a Shopify app subscription
Canceling a Shopify store subscription doesn't have to be a hassle. It can all be done quickly and easily within your Shopify account, ensuring that everything is taken care of as soon as possible.
Even if you don't think you'll need the application again, it's always good practice to cancel your subscription to avoid inadvertently accumulating extra charges or continuing services that you no longer require. Canceling an app won't delete any associated data, so there's nothing to worry about if you eventually want to use it again.
Reasons for wanting to cancel Shopify app subscription
Cancelling a Shopify account subscription can be the right decision for a number of reasons.
In some cases, the charges associated with the subscription are too much money to pay in your current budget.
Suppose, you've been using an app on a trial basis. In that case, you may run up against the expiration date of that test period and need to cancel the Shopify app subscription before you become responsible for any fees.
You may realize that the particular subscription isn't exactly the right one for your specific type of store.
Or, if you're temporarily pausing your store operations or shutting down entirely, continuing to pay for a monthly service doesn't make sense.
You may want to close your store permanently.
Whatever your reason is, canceling the Shopify app subscription can be appropriate before more money is committed.

Step-by-step guide on how to cancel Shopify app subscription
If you want to cancel your subscription to the Shopify app, simply uninstalling the app from your Shopify admin panel is all it takes. It's an easy process that only takes a few minutes and provides a secure cancellation system that won't have you worrying about any unwanted charges. This is a step-by-step process of how to cancel Shopify app subscription easily-
Step -1: Login to the Shopify dashboard.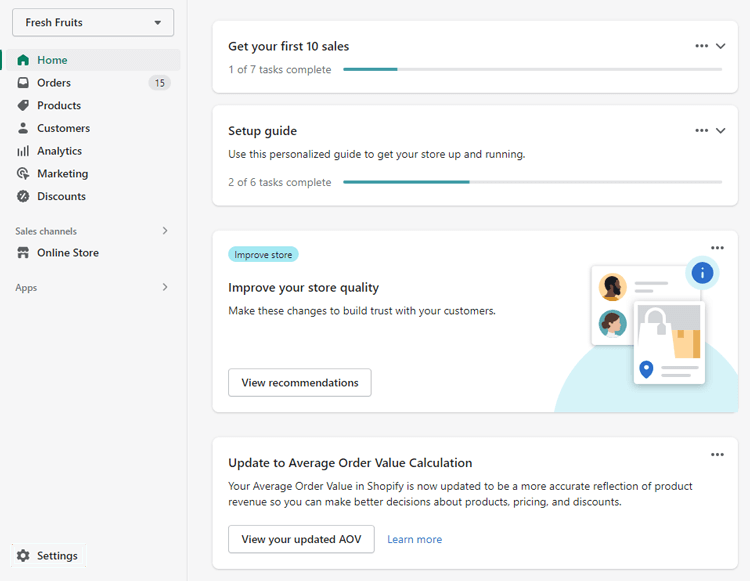 Step- 2: Select "Settings."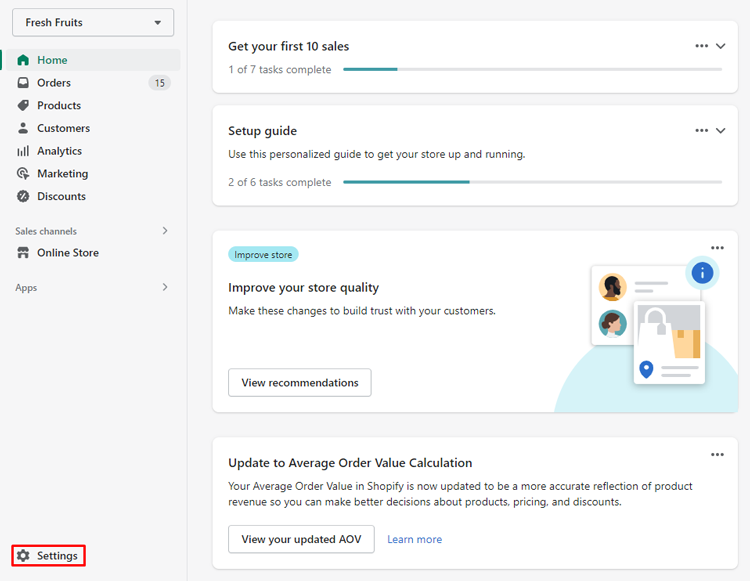 Step- 3: Select "Applications and sales channels"
Step- 4: Click "Uninstall" to delete the application you desire.
Top Recommendation: How to Change Shipping from Address on Shopify- The Quick and Easy Way
FAQs about canceling Shopify app subscriptions
How do I cancel my Shopify app subscription?
Deleting Shopify account app subscription is easy. Firstly, log into your Shopify account and navigate to the app's dashboard that you want to cancel. From there, you will find a button or link with the option to cancel your subscription. Click it and follow the instructions on the screen to complete the cancellation.
When does my cancellation take effect?
Your cancellation will take effect immediately after you have completed the process. There are no refunds for partial months, so if you've prepaid for a year, no refunds will be issued for unused time remaining on that plan.
Will I receive any confirmation about my cancellation?
Yes, after you have canceled your Shopify app subscription, you will receive an email from Shopify confirming that your subscription has been canceled and providing further details about the cancellation process.
Final Thoughts
It's never easy to cancel Shopify subscription, but knowing the best ways to go about it is important. Hopefully, this guide on canceling your Shopify app subscription will help you. It's best to give yourself plenty of time before your billing cycle ends so that you can make sure all pertinent information regarding your subscription has been transferred or removed. After canceling, take the time to review all past invoices to ensure a smooth transition.