If you're using Shopify to manage your online store, you may want to change your Shopify store address from time to time. Whether you're moving to a new location or need to update your information, it's easy to do through the Shopify platform. In this blog post, we'll show you how to change shipping from address on Shopify in just a few steps.
When should you consider updating your Shopify shipping address?
If you're running a Shopify store, updating your shipping address should be done when you move to a new location. By changing your address in advance, you can ensure that any orders placed before the move are still shipped to the correct address.
You should also consider updating your billing address to Shopify if it contains any errors or has out-of-date information. Updating this information regularly will allow customers to get their packages quickly and accurately when they shop with you online.
Why would you want to update your Shopify shipping address?
Updating your Shopify shipping address may be a necessary task if any part of your business's logistics has changed. Many retailers use third-party logistics providers to fulfill orders, while others manage fulfillment in-house. By changing your shipping address in the Shopify system, you can make sure all new orders are sent out quickly and accurately without any confusion for customers.
Additionally, if you've moved recently and need to send out products from a different location, change the Shopify store address to ensure that customers receive their items on time. Changing the Shopify shipping address doesn't take long and could save valuable time and money.

How to Change Shipping from Address on Shopify
One of the first steps in running a successful eCommerce business is ensuring your shipping address is up-to-date. If you want to know how to change shipping from your address on Shopify, then use Shopify to power your store. It's easy to change the shipping address with just a few clicks. Follow the steps here:
1. Log into Shopify
Changing your Shopify shipping address is simple and can be done quickly. To get started, you need to log into your Shopify account. Once you're in, the process from there is straightforward and only requires a few clicks!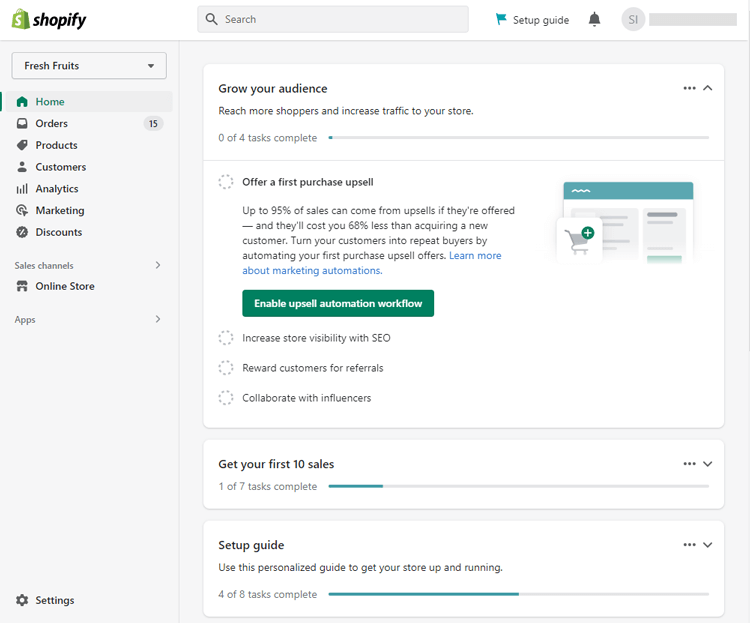 2. Go to Settings
Navigate to the Settings page from the Admin Dashboard,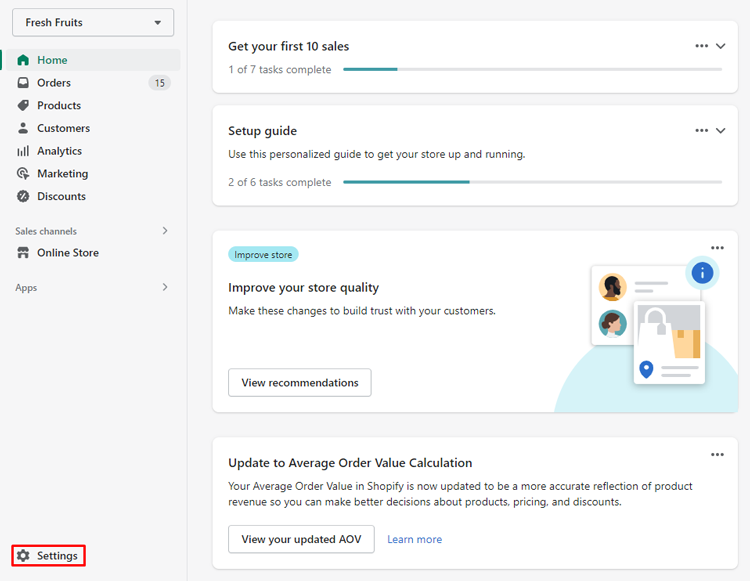 and click on Locations.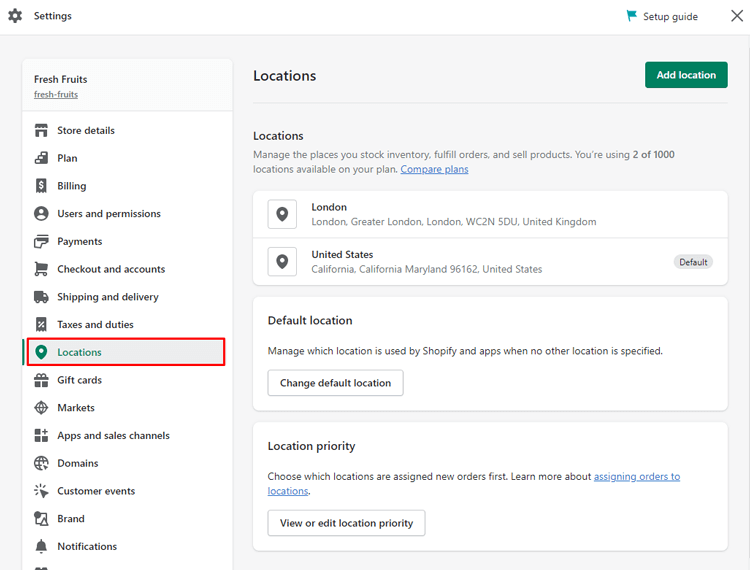 It will take you to a new page where you can manage all aspects of your shipping addresses, including Adding New and Editing existing ones.
3. Change the Default Location
Within your account's Locations section, locate the default Shopify address and select the "Change Default Location" option under the Default location section.
This action will open a dialog box that allows you to choose one of your pre-existing multiple locations or enter a new one that you'd like to be made your new shipping address.
4. Add a New Address
From there, you can click the "Add location" button to enter the details of the new address from which you will send products.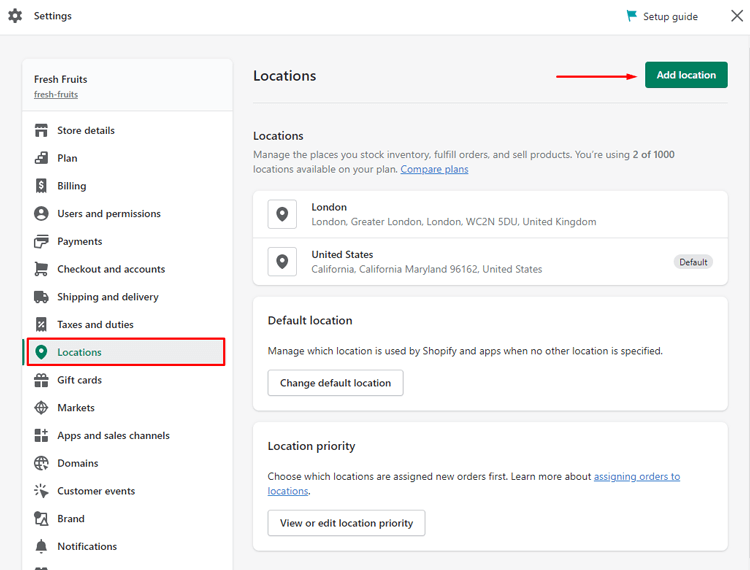 You will be required to provide your new shipping address details, such as a street address, city, country, state/province, and zip or postal code.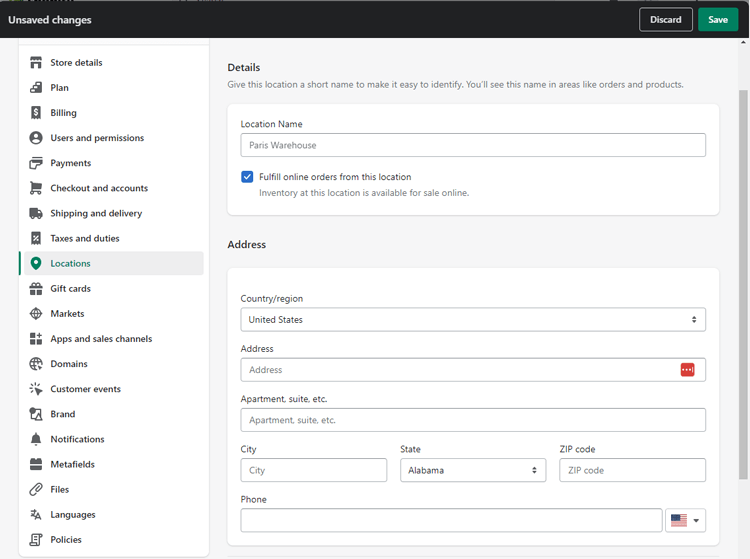 5. Click Save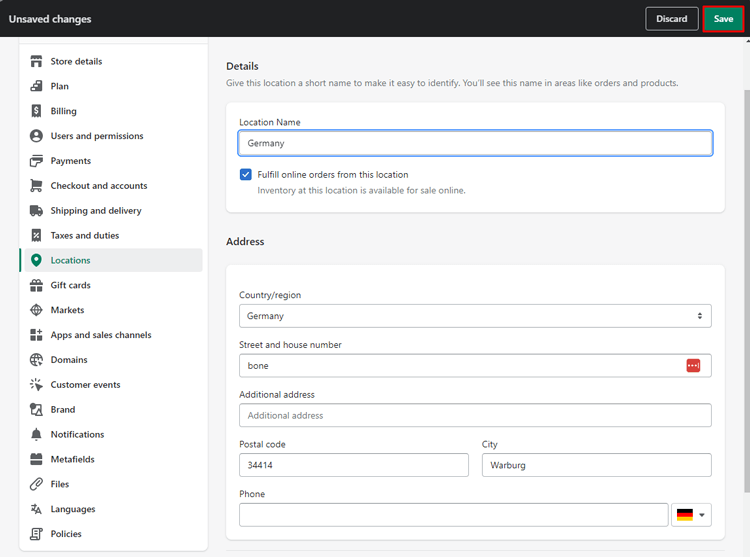 Once you have filled in all of the necessary information, click on the "Save" button. Your new address should now appear in the list of Shipping Locations, ready for you to select and use when creating a shipment label!

Frequently Asked Questions
Can I change the shipping address on my Shopify store?
If you're a Shopify store owner, you may find yourself needing to change the shipping address on your products. Fortunately, this can be done quickly and easily. All you need to do is access your orders dashboard in the Shopify admin panel, select the order that needs an address changed, and simply edit it directly with the new information.
What information do I need for my new shipping address?
All that is required is your full name, street number/name, city, and post/ZIP code. Depending on where or where in the world you are trying to ship, additional information may be required. Double-check with your local postal service or delivery company for their specific requirements.
Can I set up multiple shipping addresses in Shopify?
Yes! In fact, many people take advantage of this feature by setting up "go-to" addresses for different parts of their life (e.g., home, office). To do so, repeat Steps 1-4 above for each separate address you want to be added to your account settings.
Conclusion
We hope this brief instruction on how to change shipping from the address on Shopify was helpful for you. Changing the shipping address can make your customer transactions more straightforward and easier to manage, and it can give you better control over customer data.
Even better, updating your customers' shipping addresses on Shopify will keep them informed and reduce confusion if they need to access their orders or contact you for delivery questions quickly. All in all, changing the shipping address is an easy process that is well worth investing in to streamline the entire online shopping experience.