If you need to cancel a Shopify order, it's pretty easy to do. In this blog post, we will walk you through the steps on how to Cancel Shopify Order. Remember that you can only cancel orders that have not yet been shipped. If your order has already been shipped, then you will need to contact customer service to request a refund. Let's get started and learn how to cancel Shopify orders.
Overview of Shopify Order Cancellation
Shopify Order cancellation can be a confusing process. It ensures all the right boxes are ticked, and you can also contact customer support to let them know their order has been canceled. Shopify strives to make this process as seamless as possible by giving businesses the tools they need to keep their customers informed and quickly resolve any issues that arise with an order.
Shopify provides its merchants with the tools and resources they need to make the cancellation process as smooth and hassle-free as possible for their customers, including the ability to automate refunds and communicate directly with customers regarding cancellations.
Prerequisites for Cancelling an Order
Canceling an order can seem like an arduous task, but having the necessary prerequisites already taken care of makes it a relatively smooth process. To enable customers to cancel orders, first they need to make sure that the item has not yet been shipped or fulfilled, or, if it has been, they need to ensure that it is still in transit and unopened.
Some retailers may also require customers to provide additional contact information or credentials to match their account membership, and details regarding the order must be included in a cancellation request. With all of these requirements met, canceling an order is a breeze – making this challenge an easier task in online shopping.
🚀 Ready to skyrocket your Shopify store to success?
🚀 Unlock the secrets to success and boost your sales 📈 with ShopiBuffet's expert services. Don't miss out, get started now!
Step-by-Step Guide how to Cancel Shopify Order
Here's a comprehensive guide on how to cancel Shopify order. Just follow the steps and cancel the order swiftly.
Step 1: Go to Orders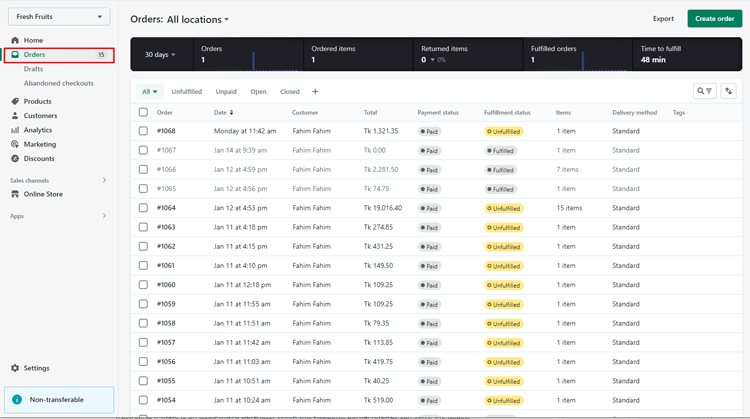 Start by logging into your Shopify admin account and navigating to the Orders page.
Step 2: Select Which Orders to be Cancelled
After logging into your Shopify admin, all you need to do is select the order that needs to be canceled from your list of orders, and Shopify will take care of the rest. You can also use Shopify's advanced filter or search options to locate the specific order you are looking for quickly.
Step 3: Click More actions, then click Cancel order
After finding the order, you need to cancel, navigate toward the Order Details page for the desired order and click the More actions button on top of the page right under its order number and select Cancel order from the drop-down menu.
Step 4: Mention the reason for order cancellation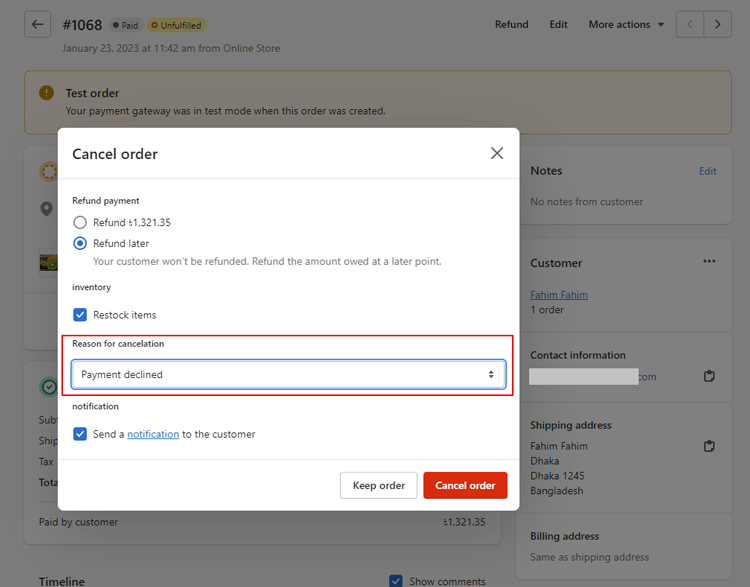 select the order you want to cancel from your Shopify dashboard, press the "Cancel Order" button, or click the three dots next to it. A Cancel order dialogue will then show up on your screen. Scroll down to the bottom and select why to cancel your order from the drop-down list.
Step 5: If you want to provide a partial refund, include the necessary details
Suppose, you intend to make a partial refund rather than a full one. In that case, Shopify enables users to edit both the product quantity box and the refund total box to change the selected refund amount accordingly. With it's easy-to-use interface, you can efficiently cancel orders with minimal hassle.
Step 6: Check/Uncheck the Restock items box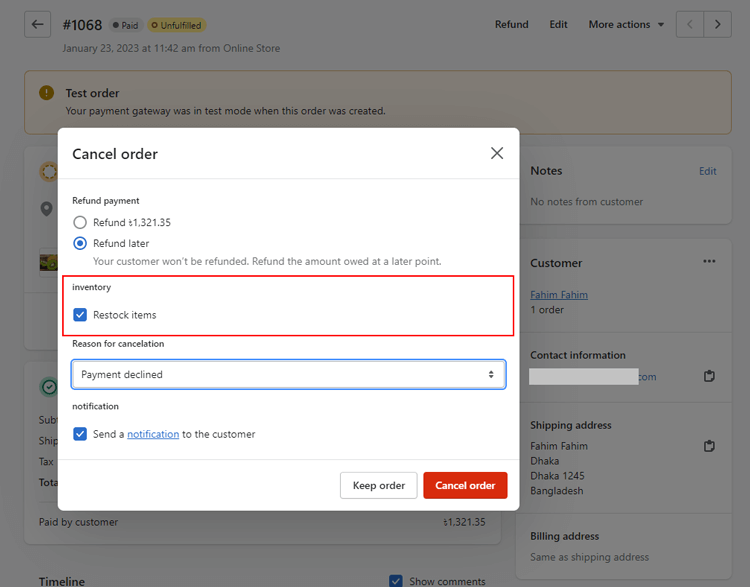 After ensuring all the information is correct, you can move on to the next step: checking/unchecking the Restock items box to indicate whether you wish to restock/not restock the refunded items in your inventory.
Step 7: Click Cancel order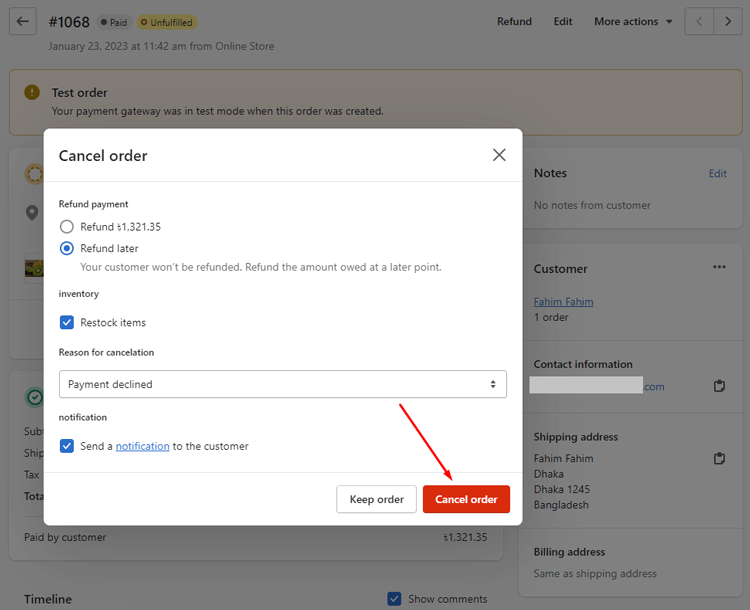 Once this step is complete, simply hit cancel the order in the last step to finalize the cancellation transaction. But before doing so, double-check all the details of your order cancellation and be aware that this action cannot be reversed or undone once canceled.
FAQs on How to Cancel Shopify Order
How do I cancel an order?
You can cancel an order from your Shopify admin. To cancel an order, go to the Orders page and click the order you want to cancel. Select 'Cancel Order' from the Actions dropdown menu on the order page. When you cancel an order, it moves to the Cancelled Orders list.
Can customers request a cancellation?
Yes, customers can request a cancellation for their orders via email or other communication channels. You can then review the customer's request and decide whether to accept or deny it without applying any additional fees.
Are there any fees associated with canceling orders?
No – there are no fees associated with canceling orders in Shopify. However, depending on how you process payments, there could be fees charged by your payment provider for issuing refunds (if applicable).
🚀 Ready to skyrocket your Shopify store to success?
🚀 Unlock the secrets to success and boost your sales 📈 with ShopiBuffet's expert services. Don't miss out, get started now!
To Wrap Up
Shopify order cancellation is a simple process that can help sellers protect their business and customers from unnecessary hassle or danger. It helps Shopify store owners ensure accurate inventory levels, prevent fraud or theft, and generally maintain the customer experience. Shopify also offers various options for demarcating these canceled orders to manage future transactions more efficiently. Hopefully, this guide on How to Cancel Shopify orders will lead your way to understand the process better.