Dropshipping is a business strategy used by Shopify store merchants to sell products without maintaining any inventory. A store owner contacts the supplier after receiving an order from a customer, and the supplier will send the goods right to the customer's door. Setting up a dropshipping business with Shopify and Amazon is a great way to start your eCommerce store without investing in any inventory. In this article, we'll show you how to integrate Shopify with Amazon, so you can start dropshipping today.
What is Dropshipping
Online retailers using the dropshipping business model can sell goods without maintaining inventory. When a customer places an order, the store owner just contacts the supplier, who will send the goods right to the customer's door. Dropshipping is a well-liked business strategy because it's simple to get up and has relatively little risk.
Dropshipping does have some drawbacks, too, such as giving up part of your control over branding and product quality. Your business's precise goals and objectives will determine whether or not dropshipping is a good fit for you.
Can You Dropship with Amazon?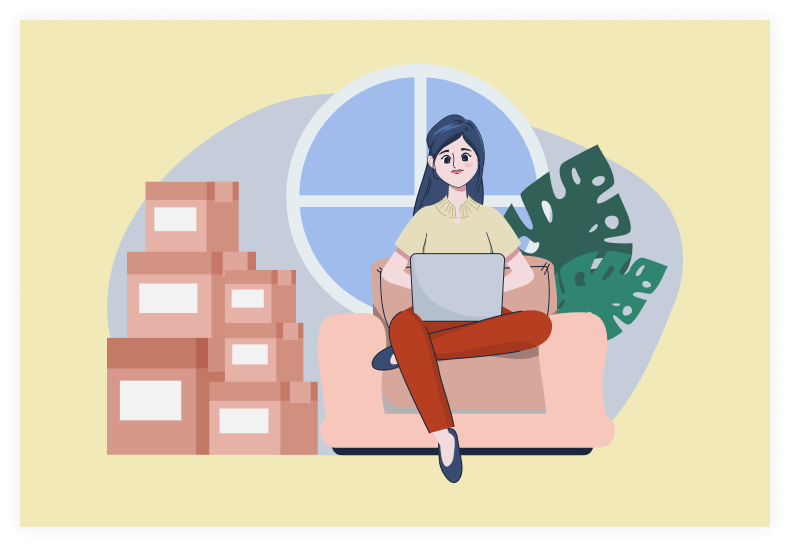 Can you dropship with Amazon? The short answer is yes. You can dropship with Amazon. but there are some important things to keep in mind.
First, you must always be the seller of record for products. This means that you will be responsible for packing slips, invoices, and other information in connection with products. Second, you must identify yourself as the seller on all packing slips, invoices, and other information. Finally, you must remove all information that identifies the third-party seller before shipping the order. This includes invoices, external packaging, packing slips, etc.
By following these simple guidelines, you can dropship with Amazon without any problems.

The Benefits of Amazon Dropshipping with Shopify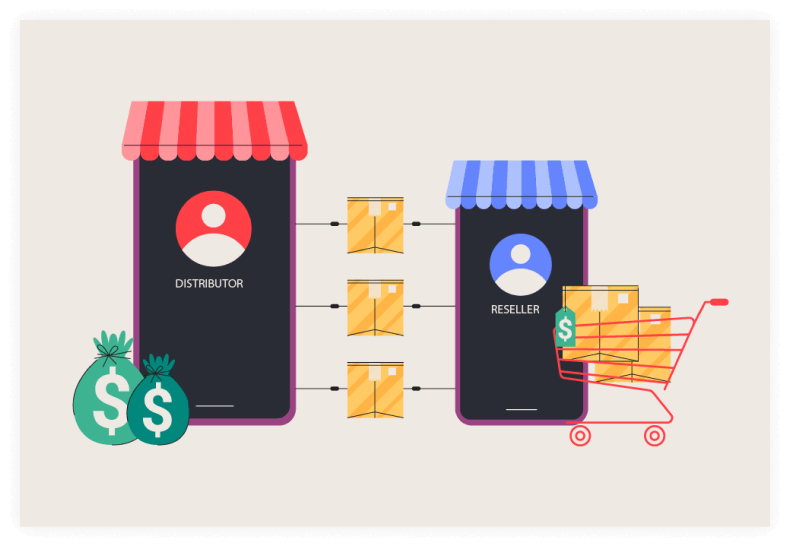 For any online retailer, having a reliable and easy-to-use platform is essential. And when it comes to eCommerce platforms, few can match the power and flexibility of the Shopify store.
One of the most significant advantages of using Shopify is that it integrates seamlessly with Amazon. This makes it an ideal platform for dropshipping, as it allows you to take advantage of Amazon's vast product catalog and shipping network.
Amazon marketplace for web dropshipping with Shopify also has many other benefits. You may use strong marketing and inventory tools, and it's simple to set up and operate. Additionally, Shopify offers round-the-clock support, so you'll always have someone to turn to if you have issues.
Dropshipping with Shopify is a fantastic choice if you're looking for a platform to help you grow your online business.
Necessary Tools to Integrate Shopify with Amazon
Amazon is the world's largest e-commerce platform, and Shopify is one of the most popular e-commerce platforms. It's crucial to have your products listed on both platforms if you own a business. It can be challenging to integrate Shopify with Amazon, nevertheless. The best part is that a few crucial tools may significantly simplify the process.
Amazon Dropshipping & Arbitrage Extension
The Amazon Dropshipping & Arbitrage Extension is a tool that allows you to find and source products from AliExpress, eBay, and other online stores and marketplaces and then ship them directly to your customers.
With the extension, you can automate your dropshipping business and scale it up to your desired level. Plus, the extension comes with a built-in arbitrage tool that allows you to find and source products at a lower cost and start selling, ensuring that you always make a profit.
AMZScout Pro Extension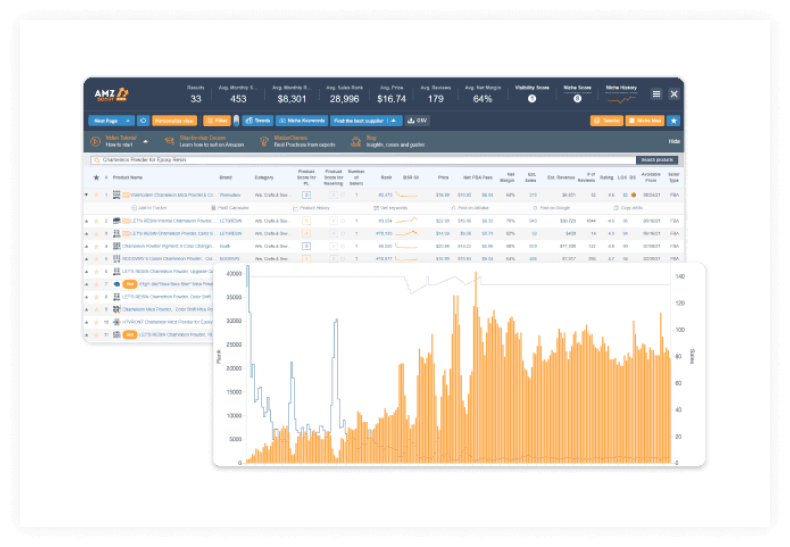 AMZScout Pro Extension is the best way to get ahead in online shopping. This powerful extension gives users access to real-time data on Amazon products, allowing them to make informed decisions about what to buy and when. AMZScout Pro Extension offers various features, such as price comparisons, product reviews, and seller ratings.
In addition, the extension is constantly being updated with new features and improvements. The AMZScout Pro Extension is the ideal approach to maximizing amazon sellers' experience, regardless of your level of familiarity with online shopping or inexperience.

Which Things to Consider Before Product Research for Amazon Dropshipping
Before starting product research for Amazon drop shipping, you must consider a few things.
First, you must be sure you spend enough time researching potential products. If you don't take the time to find out what might be profitable, you could sell products that no one wants.
Second, choosing products you think will sell well on Amazon is essential. Just because you like the look of a product or think it would be great doesn't mean it will sell.Do your study and pick things that will probably be well-liked by consumers.
Finally, keep in mind that eCommerce is a cutthroat industry. You must avoid speculating and make well-informed judgments if you want your firm to prosper.
Following these suggestions, you'll be well on selecting the ideal products to dropship on the Amazon sales channels.
How to Integrate Shopify with Amazon
A robust eCommerce platform like Shopify gives companies more control over their online presence. And integrating Shopify with Amazon is one of the most acceptable ways to make the most of it. Integrating Shopify with Amazon's sales channel can help you take your business to the next level. Here's how to do it:
1. You need to create a Shopify account and set up your store. You can do this by going to www.shopify.com and clicking on the "Create Your Store" button.
2. Then you must register an Amazon account. Simple enough, just go to amazon.com and register for an amazon seller central account with your email address and a password. When you're done, you're ready to start listing products.
3. Once your store is set up, you need to connect it to your Amazon account. Go to the "Settings" tab in your Shopify dashboard and click on "Connected Accounts." Then, click on the "Amazon" tab and enter your Amazon credentials.
4. After connecting your accounts, you must decide which products you want to sell on Shopify. To do this select "Add Product" from the "Products" menu in your Shopify dashboard. You can import a product from Amazon or upload one from your computer.
5. Once you've added your products, it's time to start selling! Go to the "Sales channels" tab in your Shopify dashboard and click on "Online Store." Then, click on the "Manage" button next to your store's domain name. This will take you to your store's admin page where you can start adding products and selling!
6. Now that everything is set up, you can start fulfilling orders through Amazon FBA. When an order comes through Shopify, simply log into your Amazon account and find the corresponding order. You can print a packing slip and ship the order to the customer using Amazon's shipping label.
And that's it! By integrating Shopify with Amazon FBA, you can make order fulfillment easier and more efficient.
Frequently Asked Questions
Is Shopify suitable for dropshipping?
The best eCommerce platform for dropshipping business owners is Shopify. By manufacturing, warehousing, and shipping goods on your behalf at minimal upfront expenses, Shopify apps directly link to sellers on marketplaces like Amazon and AliExpress.com.
How beneficial is dropshipping on Shopify?
Since products are shipped only after being sold, it is virtually impossible to overstock inventory or loses money on purchases when dropshipping on Shopify. Only costs related to your Shopify plan, domain, and advertising.
Can I dropship without any inventory on Shopify?
Yes! When hiring a third-party dropshipping provider, you don't have to store your own inventory even if you need a product to sell.
Final Thoughts
Shopify is an excellent platform for building a dropshipping business. It's easy to use and has all the features you need to get started. However, it's also important to consider integrating Shopify with Amazon. This can help you identify and source things more efficiently and provide access to a large prospective consumer base. Nevertheless, there are several drawbacks to using Amazon, such as more significant costs and poor customer support opportunities. Whether or not you integrate Shopify with Amazon will depend on your specific business goals and needs. But if you're looking to build a successful dropshipping business, it's worth considering.