As a Shopify store owner, maintaining a positive shopping environment is crucial for the success of your business. However, there may be instances where you encounter difficult or problematic customers that disrupt your operations or violate your online store's policies. In such cases, blocking a customer can be a useful tool to maintain order and protect your business.
In this article, we will guide you through the process of how to block a customer on Shopify, providing you with step-by-step instructions and best practices to manage customer relationships effectively.
Is it Possible to Block a Customer on Shopify?
Blocking customers on Shopify is an option, but it should only be used in specific circumstances. It is important to note that blocking customers based on complaints is not acceptable for any eCommerce retailer. If fraudulent behavior has been tracked or detected, two options are currently available on Shopify. The first option is to disable a customer's account. Alternatively, retailers can choose to install a filtering app to block customers.
It's important to consider each option carefully and only take action if necessary. While Shopify does not support a native solution for blocking customers, options are still available to address any issues.
Identifying When to Block a Customer
Identifying when to block a customer on your online store requires careful consideration of certain situations. Here are some indicators that may suggest it's appropriate to block a customer:
Fraudulent Activity:
If a customer is consistently engaging in suspicious or fraudulent behavior, such as attempting to make fraudulent purchases, using stolen credit cards, or repeatedly filing false claims, it is crucial to block their account to protect your business and other customers.
Violation of Store Policies:
Customers who repeatedly violate your online store's policies, such as abusive language, harassment of other customers or staff, or attempting to manipulate the system for personal gain, may warrant being blocked to maintain a safe and respectful environment.
Excessive Returns or Refunds:
If a customer frequently returns products or requests refunds without valid reasons, it can be a drain on your resources. In such cases, blocking their account can help mitigate losses and maintain a healthy business.
Non-Payment or Payment Disputes:
Customers who consistently fail to make payments or initiate unwarranted payment disputes can negatively impact your cash flow and reputation. Blocking their account can prevent further financial strain.
Violation of Legal or Ethical Standards:
If a customer engages in activities that are illegal, unethical, or against your store's values, blocking their account is necessary to dissociate your business from such conduct.

Methods of How to Block a Customer on Shopify
There are a few different methods to block a customer on Shopify. These are –
Disabling Customer Accounts
To block customers on Shopify, you can try disabling customer accounts on Shopify by using the following steps:
Log in to your Shopify admin dashboard.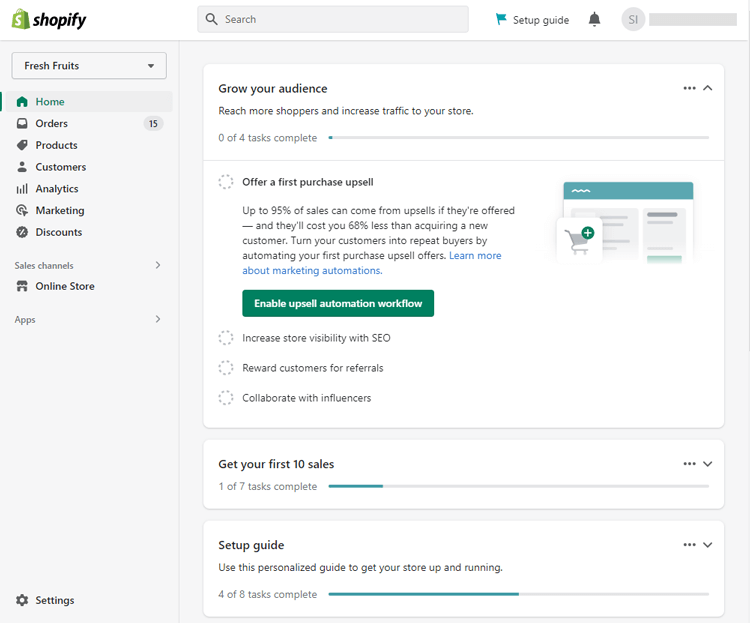 Click on the "Customers" button to view all customers within your online store.
Locate and Select the customer account that you want to disable.

Once you are on the customer's information page, you will find "More Actions". Under the More Actions option you will find "Disable account" or "Delete Customer." Click on your desired option.
To disable your account, click on the "Disable account" button. If you wish to delete your customer account, click on the "Delete Customer" button.
After clicking on the "Delete Customer" button, a pop-up window will appear. Click on the "Delete account" option within the pop-up window to proceed with the deletion.
Mavon Shopify Theme
Boost your online store's conversion rate with Mavon, the high-converting Shopify theme. Elevate your brand with its visually stunning design, flexible sections, and top-notch user experience.
Using Fraud Filter Shopify App
Step-by-Step Guide of How to Block a Customer on Shopify:
Blocking Customers with Shopify's Fraud Filter App
Access your Shopify store and navigate to the Shopify App Store.
Search for the Shopify fraud filter app specifically designed for Shopify and install it.
Once the app is installed, head to your store's settings and locate the fraud filter app within the available apps.
Open the fraud filter app to begin setting up a new filter.
Create a name for your filter, such as "Block Customers."
Decide whether you want to cancel orders outright or provide a warning to customers flagged by the filter.
Establish a rule for the filter by selecting criteria that indicate potential fraud, such as an unverified email address.
Customize additional options based on your preferences, such as restocking product inventory, sending cancellation emails, or issuing refunds for flagged transactions.
Save the filter configuration, and it will be implemented as part of your fraud filters.
By following these straightforward steps, you can effectively block customers and deter fraudulent activity on your Shopify store. This proactive approach enhances your store's security and safeguards your business operations.
Frequently Asked Questions
What happens when I block a customer on Shopify?
When you block a customer on Shopify, they will be prevented from placing any new orders or contacting you through the Shopify store. Additionally, their past order history and customer data will be retained for record-keeping purposes.
Can a blocked customer still access my website?
Yes, a blocked customer can still access your website and view product listings but cannot place any new orders or access their account.
Can I unblock a customer on Shopify?
Yes, you can unblock a customer on Shopify by going to their profile in the Customers section of the admin dashboard and selecting "Unblock customer" from the "More actions" drop-down menu.
Will a blocked customer be notified that they have been blocked?
No, a blocked customer will not receive any notification that they have been blocked on Shopify.
Get Exclusive Shopify Services from ShopiBuffet
Starting and running an online store may seem daunting, but with ShopiBuffet's exclusive Shopify services, it's as easy as pie. Having a visually attractive theme and a fully functioning eCommerce store is crucial to ensuring success in today's digital age. No worries, though, because ShopiBuffet has got you covered.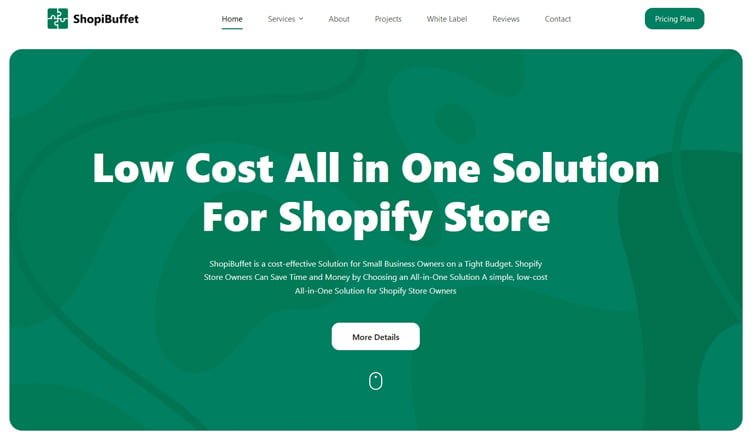 Their team of qualified experts can handle everything from designing your storefront to setting up your items and sales channels. And if you have any questions along the way, their customer service is always available to help. With their help, even new business owners can confidently start selling online. Don't wait any longer to turn your Shopify Store dreams into reality with ShopiBuffet's expert assistance.
Final Thoughts
As a business owner, you may encounter a situation where blocking a customer on Shopify is the best course of action. While it may seem like a harsh step, it's important to remember that it's also necessary to protect your brand reputation and business interests. In such cases, Shopify's built-in features make it easy for you to block a customer and restrict access to your store.
Once blocked, the customer won't be able to create a new account or place orders. So, while blocking a customer may be a difficult decision, it's a simple process that can ultimately benefit your business in the long run.