Do you want to make your Shopify store stand out from the rest? Are you looking for a way to easily change the Shopify shop name without spending hours on tedious tasks? Look no further – with our quick and easy guide, you'll learn exactly how to change shop name on Shopify today. In this article, we will explain the steps involved in changing shop names on Shopify, giving your business an edge over the competition.
Why Change Shop Name on Shopify
Changing shop name on Shopify might seem like a daunting task, but it can be a strategic move for your business. Before jumping into how to change shop name on Shopify, let's see why you should consider changing your Shopify shop name.
Rebranding or brand overhauls:
If your business has undergone a significant shift in its mission, values, or product offerings, changing your shop name can help align your branding with the new direction of your business.
Expanding your business:
If you've expanded your business to include new products or services that don't fit with your current shop name, changing, it can help avoid confusion and create a more cohesive brand identity.
Updating a misleading name:
If your current shop name is misleading or no longer accurately represents your business, changing it can help avoid confusion and build customer trust. For example, if your original shop name was focused on selling jewelry, but you have since expanded to other products like home decor, changing your shop name can help clarify your brand identity and avoid confusion for customers who may still associate your shop primarily with jewelry.
Steps Involved in Changing a Shop Name on Shopify
Here's the step by step process on how to change shop name on Shopify.
Creating a Shopify store is a simple process that begins with choosing a store name. Shopify automatically generates a store URL in the format of https://yourstorename.myShopify.com, but you may feel unsatisfied with this and want to rename your store. Changing your store name is a straightforward process, and here is a detailed step-by-step guide to help you with it:
Step 1: Log into your Shopify admin
Log into your Shopify admin account: First, log in to your Shopify account by visiting the Shopify website and entering your login credentials.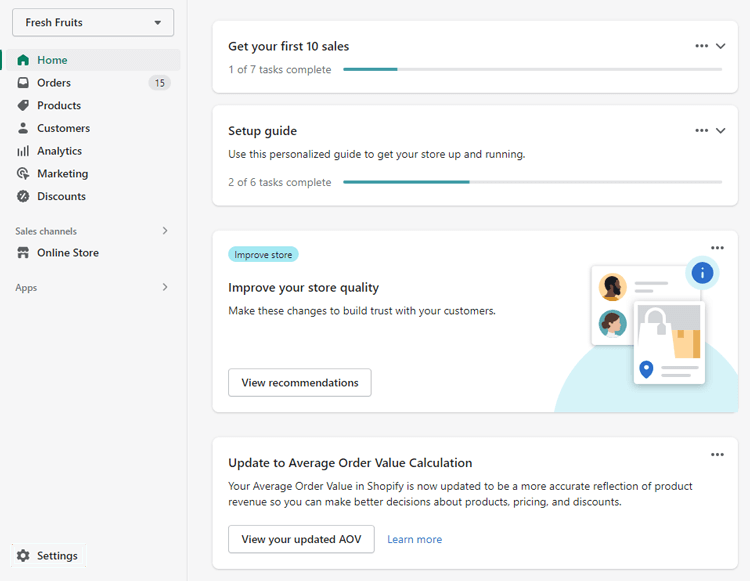 Step 2: Choose Settings
Go to "Settings": Once you're logged in, click on the "Settings" button located in the bottom left corner of the page.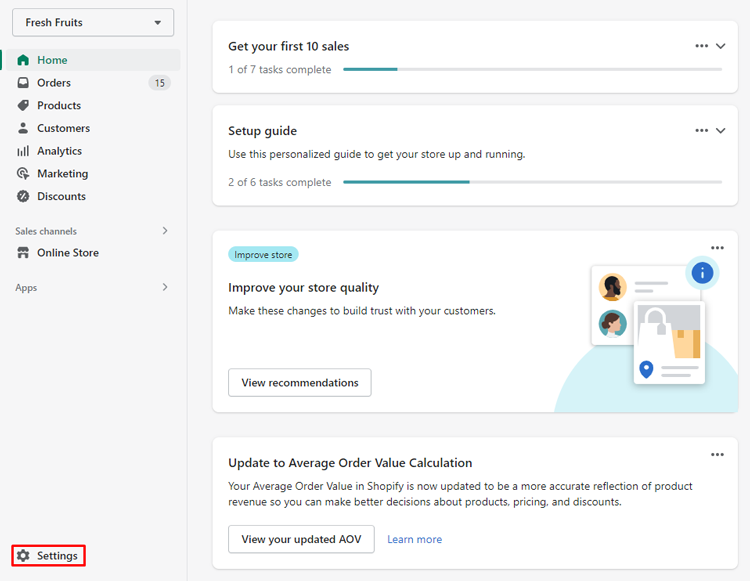 Step 3: Select "Store Details"
From the Settings page, select the "Store Details option.
Step 4: Click on Edit

Step 5: Change your Shopify Store name
Fill in your new name at the "Store Detail": On the General page, scroll down to the "Store Details" section, and you will see an option to change Shopify store name. Enter your new store name in the provided text box.

Step 6. Click Save
Click "Save": After entering your new store name, click on the "Save" button located at the bottom of the page. Your Shopify store name is now changed.
It's essential to keep in mind that changing your store name will also change the URL of your Shopify store. If you have linked your Shopify store to any third-party applications or services, you may need to update those links with your new store name. Additionally, it is recommended to inform your customers and followers of your new store name to avoid any confusion.
Tips for Choosing the Best New Shop Name
Not too general or vague:
Your shop name should give potential customers an idea of what you offer. Avoid generic or overly broad names that don'tdon't clearly indicate what products or services you provide. For example, if you sell handmade jewelry, avoid a name like "Unique Goods" and instead opt for something like "Beaded Beauty Jewelry."
Be Creative:
A creative and unique shop name can provide you stand out from the competition and make a lasting impression on customers. Think out of the box and consider wordplay, alliteration, or casual combinations of words to make your shop name more memorable.
Keep it simple:
A simple, easy-to-pronounce name will be easier for customers to remember and search for online. Avoid using long, complicated words or phrases that are hard to spell or remember.
Make sure you have a related domain:
Your online presence is crucial for any eCommerce business, so it's important to have a website with a custom domain name that matches your shop name. Before settling on a name, make sure the custom domain name is available. Ideally, it should be easy to remember and type.
Do not copy:
Avoid copying or imitating other existing names or brands to avoid legal issues or confusion among your customers. A unique and original name can help you establish your brand identity and set yourself apart from the competition. Consider conducting a trademark search before finalizing your shop name to avoid any potential infringement issues.
Recommended Blog for You
👉 How to Sell on Walmart With Shopify: Step-By-Step Guide
👉 10 Best Shopify Clothing Stores
👉 Shopify Stores Themes
How to Update Your Store URL After Changing the Name
Here's a step-by-step breakdown of how to update your store URL after changing the name on Shopify:
Log in to your Shopify account and access the Shopify admin dashboard.
Click on "Settings" in the bottom left-hand corner of the screen.
From there, select "Domains."
Click "Change to a new myShopify.com domain."
Enter your new desired URL in the "New myShopify.com domain" field, ensuring that it's available and meets Shopify's requirements.
Click "Add custom domain."
Once the new custom domain has been added, set it as the primary domain for your store.
Finally, make sure to update any external links or marketing materials that reference your old store URL to avoid any confusion for your customers.
Frequently Asked Questions
How will changing the shop name affect my customers?
Changing the shop name may potentially confuse or disorient your existing customers. To mitigate this, it's important to communicate the change with your customers in advance and ensure that your website and other materials reflect the new name.
Will changing the shop name affect my SEO?
Changing the shop name may potentially affect your search engine rankings if you have backlinks or citations that include your old shop name. However, if you update these links and fix the citations, your rankings should recover quickly.
Will changing the shop name affect my Shopify apps and integrations?
Most Shopify apps and integrations won't be affected by changing a shop name. However, you may need to update certain integrations or settings to reflect the new name.
Can I change the shop name back to the original name?
Yes, you can change the shop name back to the original name or to a new name at any time, following the same steps as when changing the name in the first place.
Is there a fee for changing the shop name?
There's no fee to change the shop name on Shopify. However, keep in mind that you may potentially incur costs if you need to update your branding materials or marketing campaigns.
Get Exclusive Shopify Services from ShopiBuffet
Setting up an online store can be a daunting task, especially if you're not tech-savvy. But fear not! ShopiBuffet is here to make the process easy and pain-free. This leading Shopify service provider has a team of experts who can help you set up your online store and manage all related activities seamlessly.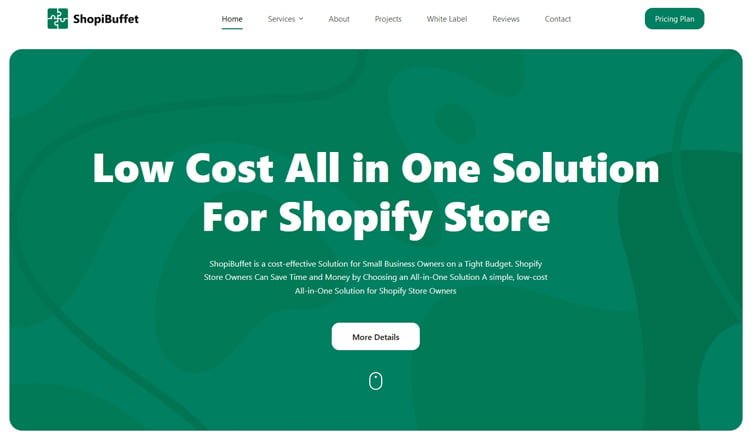 From creating a theme to configuring products, maintaining navigation, creating sales channels, and collections, ShopiBuffet offers exclusive services to cater to your every need. What's more, they've got your back with 24/7 support, ensuring that your online business never has to run without supervision.
With ShopiBuffet, you can confidently launch your Shopify store and focus on growing your online business!
Final Thoughts and Takeaways
Changing name of a shop Store on Shopify is a quick and painless process that can revitalize the entire brand experience. With just a few clicks, merchants can create a fresh new identity and potentially attract a wider audience.
If your current name isn't resonating with customers, it's time for a change. Not only will it give your online store a boost, but it can also help reinforce your overall brand image. Embrace this opportunity to infuse new life into your shop and enjoy the new name recognition that comes with it.