Are you looking for a way how to delete tags on Shopify? If so, you're in luck! In this blog post, we will walk you through the steps necessary to delete tags from your Shopify store. Deleting tags can be a helpful way to clean up your shop and make it easier to navigate. Plus, it can also help improve your store's search engine ranking. So if you're ready to learn how to delete tags on Shopify, keep reading!
What are tags on Shopify?
Shopify tags are invaluable for both customers and store owners alike. They provide an easy-to-use system for categorizing, organizing, and tracking information. With the help of tags, customers can quickly find the products they want, and shop owners can sort their stores into specific sections or categories.
Furthermore, since tags are invisible to customers, there is no need to worry about cluttering up customer views with unsightly labels. Shopify tags also make it simple to see all the various tags simultaneously, meaning that users can quickly apply filters and other search settings without manually entering each tag. Add tags to allow store owners and customers to organize their online shopping experience easier.
Why would you want to delete tags on Shopify?
Shopify tags can be incredibly useful for sorting and organizing items in your Shopify store. However, when it comes time to delete tags, many Shopify store owners find themselves stuck or confused. Deleting tags on Shopify can be necessary for reorganizing parts of your store, removing old tags that are no longer needed, or decreasing the overall clutter in your inventory.
In addition to being a great tool for organization and simplifying view beyond tag groups, deleting those unnecessary tags will allow customers to browse and search far more easily, so they know what product they're looking at right away.
Ultimately, properly employing tag deletion on Shopify will lead to a smoother experience for the customer, resulting in more sales for the store owner.

Step-by-Step Guide to Deleting Tags on Shopify
Worried about how to delete tags on Shopify? Don't worry. Here's a simple guide for you.
How to delete Shopify tags from products, orders & more
Shopify makes it easy to delete tags quickly and efficiently. Whether the tags are associated with products, transfers, blog posts, orders, customers, or draft orders, you can remove them in three simple steps.
First, open up the product page or tagged item to start.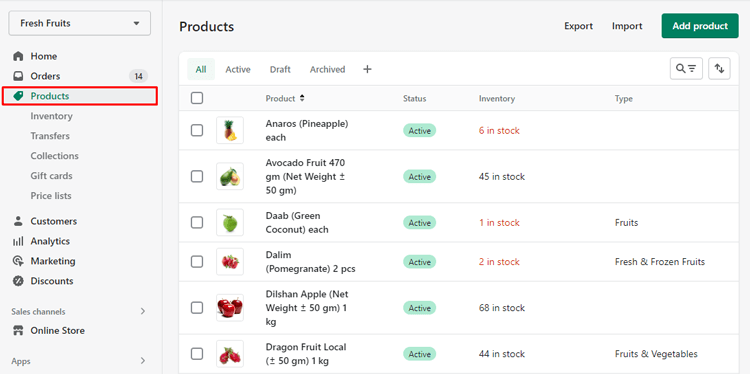 Secondly, find the 'X' symbol beside the tag you want to remove and click on it.
Next, press 'Save,' ensuring you repeat this process across all relevant pages.
Once complete, you will successfully remove tags and quickly improve your Shopify store's efficiency!
How to bulk delete tags
Deleting tags from Shopify products, transfers, blog posts, customers, orders, and draft orders in Shopify is a simple process that eliminates the need to do it individually. To bulk edit tags on Shopify, you must visit your dashboard and select which category of tagged items you want to edit.
1. First, open your Shopify dashboard and click on any tagged category you want to change (such as products, transfers, draft orders, or customers). For this guide, "Products" will be used.
2. Click "More actions" after selecting the checkbox to include all products. Choose the checkbox
3. Select "Remove tags."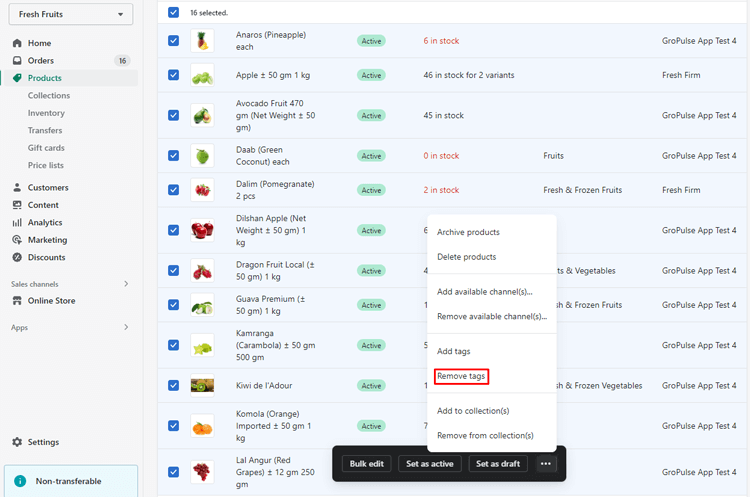 4. Choose the tags you want to delete.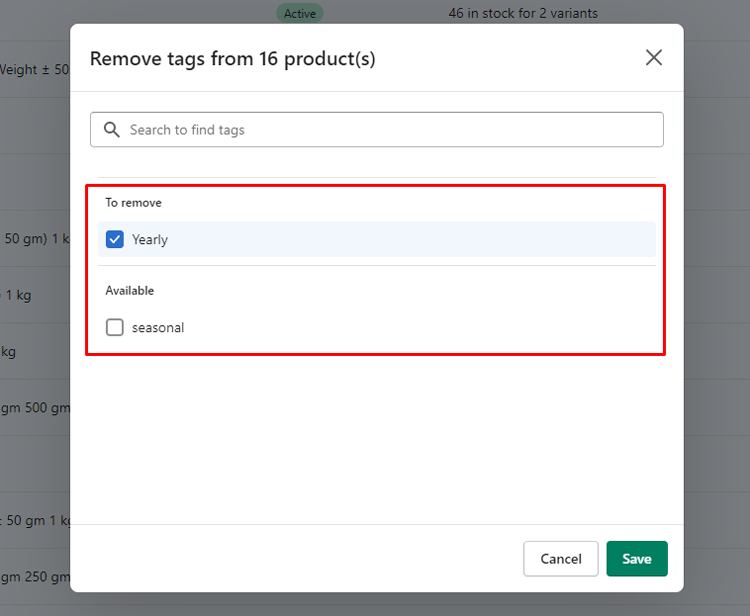 5. Click save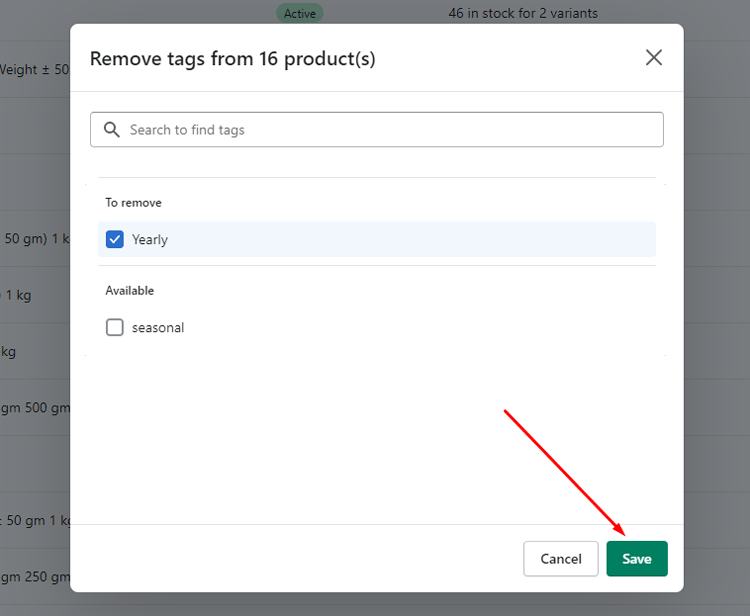 Frequently Asked Questions
Shopify tags are labels that help you organize products in your store. When used correctly, they can help you create custom collections, sort items into categories, and make it easier for customers to find what they're looking for.
On Shopify, deleting tags is an easy procedure. You need the first log in to Shopify and visit the Products page. Then select the "Tags" option at the page's top. All of your current tags are listed here. Next, simply click on a "tag's name" to bring up a drop-down menu, and then select the "Delete Tag" option. Before this tag is permanently deleted from your business, you will be asked to confirm your decision.
What happens when I delete a tag?
When you delete a tag from your store, any products that were associated with that tag will no longer appear on that tag's collection or category page. However, those products will remain in your store unless you manually remove them from their respective listings. Additionally, any customer orders associated with those product tags will no longer be visible in your order history.
Conclusion
In conclusion, how to delete tags on Shopify can be used to great effect to help organize a store's inventory. Tagging items using Shopify's tagging feature allows users to sort and categorize their products in easier ways to view and manage. This makes it possible for store owners and employees to identify specific items and access related information quickly.