One of the essential aspects of running an online business is to communicate effectively with customers. By providing your customers with a platform where they can share their feedback, queries and concerns, you can create a positive shopping experience for them and establish trust in your brand.
Adding notes section to your Shopify store is a great way to do this. It may seem daunting at first, but with a few simple steps, you can have one up and running quickly! Here's everything you need to know about how to add notes section on Shopify in an easy, stress-free way.
Benefits of Adding Notes Section
Adding notes section to your website or checkout process can benefit businesses and customers. Here are some key advantages of incorporating a notes section:
Customization: The notes section allows customers to provide specific instructions or customization requests for their orders. This can include size, color, engraving preferences, or any other personalization options you offer. You can provide a more tailored and satisfying experience by allowing customers to communicate their preferences.
Special Requests: Customers may have special requests related to their orders, such as gift wrapping, specific delivery instructions, or dietary preferences for food items. The notes section provides a convenient way for customers to communicate these requests, ensuring that their needs are met and increasing their satisfaction.
Improved Order Accuracy: The information in the notes section helps ensure order accuracy. By having clear instructions or details from customers, you can minimize errors and fulfill orders correctly. This can reduce the need for order corrections or returns, saving time and resources for your business.
Customer Communication: The notes section serves as a direct communication channel between customers and your business. It allows customers to ask questions, seek clarification, or provide additional information related to their orders. This can enhance customer engagement and build stronger relationships with your audience.
Enhanced Customer Experience: By incorporating a notes section, you provide customers with a sense of control and involvement in the ordering process. They feel heard and valued when they can communicate their preferences or requests. This personalized experience can lead to higher customer satisfaction and increased loyalty.

Step-by-Step Guide to Adding Notes Section on Shopify
Here are the steps to how to add notes section on Shopify:
Login: Go to your Shopify admin login page and enter your credentials to log in.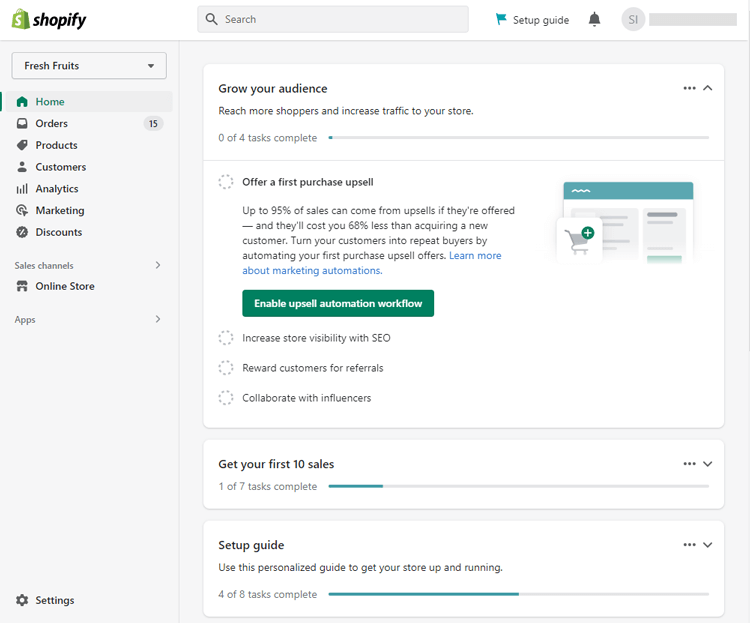 Navigate to Themes: From your Shopify dashboard, click on "Online Store" and then select "Themes" from the dropdown menu.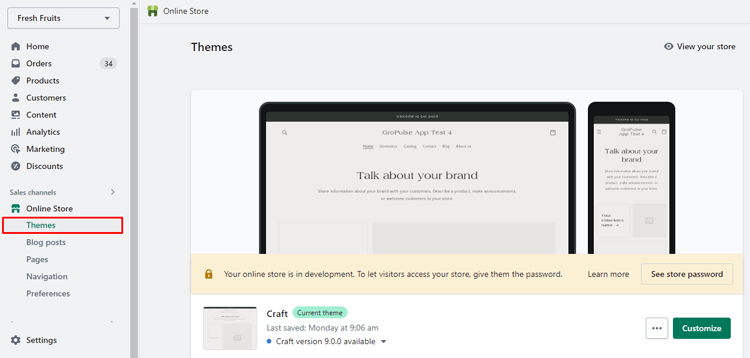 Customize: Locate the current theme you are using and click on the "Customize" button next to it.
Cart Template: In the theme editor, navigate to the cart template. This can usually be found under the Sections or Templates tab, depending on your theme settings.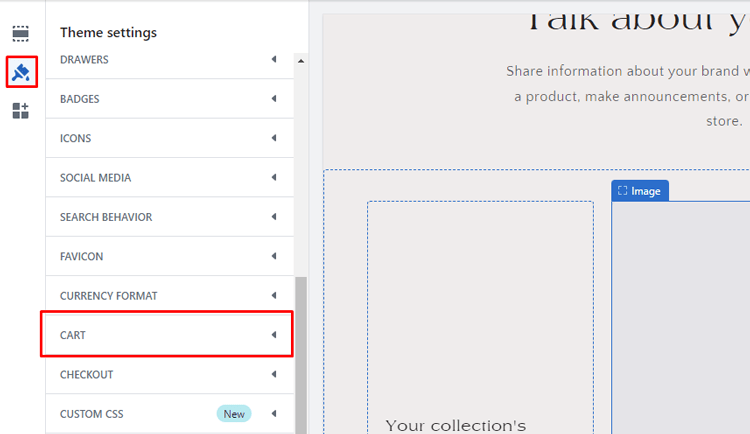 Cart Page Section: Once you are on the cart template page, look for the section related to the cart page. This section is where you can make changes to the cart page layout and content.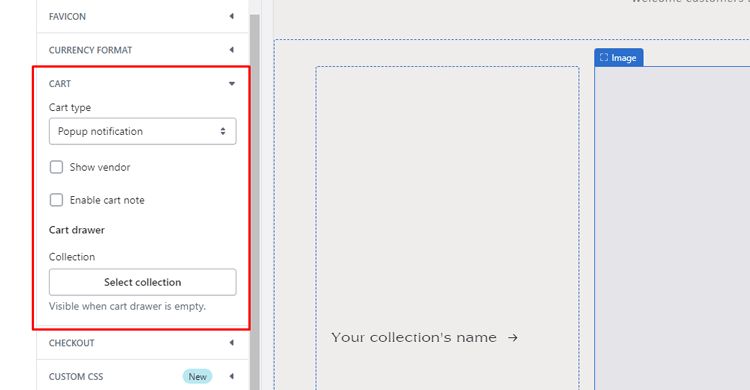 Enable Cart Notes: Within the cart page section, find the option to enable order notes from Shopify. This option allows customers to add order notes during the checkout process. It is usually a checkbox or toggle switch that you need to enable.
Theme View: After enabling the cart notes, you should see the changes reflected in the theme settings. Take some time to review and make any additional adjustments if necessary.
Save Changes: Once you are satisfied with the changes, click the "Save" or "Publish" button to save the modifications made to the Shopify theme.
Confirm: To ensure that the order notes feature is working correctly, go to your storefront and add a product to the cart. On the cart page, you should see a text field where customers can enter their order notes.
Best Practices for Using Notes Section on Shopify
When you consider how to add notes section on Shopify, it's important to follow some best practices to maximize its effectiveness and provide a smooth customer experience. Here are some tips:
Clearly explain the purpose: Clearly communicate to customers what the notes section is for. Provide a brief description or instructions on how they can use the section effectively. For example, mention that it can be used for special instructions, gift messages, or any specific requirements.
Make it prominent: Place the notes section prominently on the cart or checkout page so that customers can easily find it. Consider using a larger text box or adding visual cues, such as an icon or label, to draw attention to it.
Keep it simple: Keep the notes section as simple as possible. Avoid overwhelming customers with too many notes fields or complex instructions. A single, open-ended text box is often sufficient to allow customers to provide any necessary information.
Set character limits: To prevent customers from leaving excessively long or irrelevant notes, consider setting character limits for the notes section. This will encourage concise and relevant information while maintaining a streamlined checkout process.
Encourage clarity: Encourage customers to be clear and specific in their notes. Provide examples of useful information they can include, such as preferred delivery dates or any allergies to consider. This will help you better understand their requirements and provide a better shopping experience.
Mavon Shopify Theme
Boost your online store's conversion rate with Mavon, the high-converting Shopify theme. Elevate your brand with its visually stunning design, flexible sections, and top-notch user experience.
Frequently Asked Questions
Where can I find the Notes section on Shopify?
The Notes section can be found on various pages in the Shopify admin, such as the order details page, customer details page, and product details page. It may also be available in other areas of the admin, depending on the app or integration being used.
What kind of information can be added to the Notes section?
Merchants can use the Notes section to add any additional information related to an order or customer. This could include special shipping instructions, gift wrap requests, or customer preferences.
Can customers see the Notes section?
No, the Notes section is only visible to the merchant and their team. Customers cannot see any information added to the Notes section.
How is the Notes section different from order tags or notes to customers?
Order tags are used to categorize or label orders based on certain criteria, while the Notes section is used to provide additional information related to an order or customer. Notes to customers are messages that are sent directly to the customer, whereas the Notes section is for internal use only.
Can the Notes section be used to communicate with team members or vendors?
Yes, the Notes section can be useful for communicating with team members or vendors regarding specific orders or customers. It allows merchants to provide additional information or special instructions that can help streamline the fulfillment process.
Get Exclusive Shopify Services from ShopiBuffet
Starting an online business can be daunting, which is why it's essential to get all the help you can get. Fortunately, ShopiBuffet's exclusive Shopify services make it incredibly easy. With a team of qualified experts, they can handle every aspect of your online business, from designing an attractive theme that reflects your brand to setting up your sales channels.
With their customer service available to assist you whenever you have queries or require direction, you'll never feel lost or abandoned. Even if you're new to eCommerce, their services can help you set up a fully functional online store and start selling in no time. With ShopiBuffet, turning your Shopify store into a reality is as simple as it gets!
Conclusion
In today's fast-paced world, ease of use is a critical factor in online shopping. For many online shoppers, having a notes section to add specific requests or instructions during checkout can make all the difference. That's why adding notes section on Shopify can be a game-changer.
This practical feature allows Shopify store shoppers to communicate preferences or special requests, making their shopping experience more convenient and enjoyable. With this added level of service, small touches like a personalized message can go a long way in building customer loyalty.