Welcome, Shopify users! If you have been wondering how to add videos to Shopify homepage, look no further. Here we will provide a comprehensive guide that walks you step-by-step through the process of adding video content to your website's homepage.
From optimizing videos for maximum engagement and visibility on both desktop and mobile devices to tips for making sure they fit perfectly alongside other design elements – this guide has everything you need in order to supercharge customer conversions with the power of engaging video content on your website's homepage.
Step-by-step guide on how to add videos to Shopify homepage
Here are the steps on Step-by-step guide on how to add videos to Shopify homepage:
Go to your Shopify admin and navigate to Online Store > Themes. Click on the Customize button for your current theme.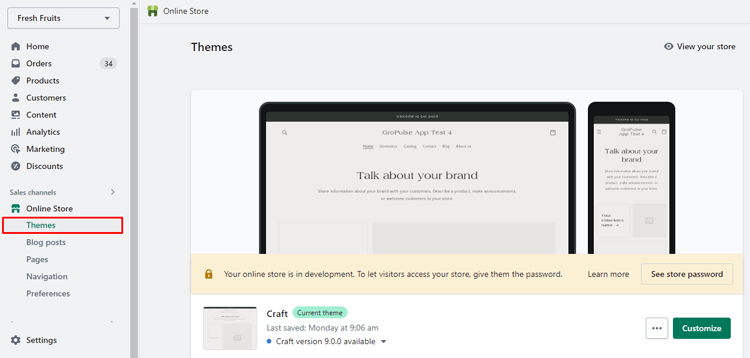 In the theme editor, locate the left-hand side panel and click on "Add section." From the options presented, select the Video element. This will automatically add a background video section to the bottom of your homepage.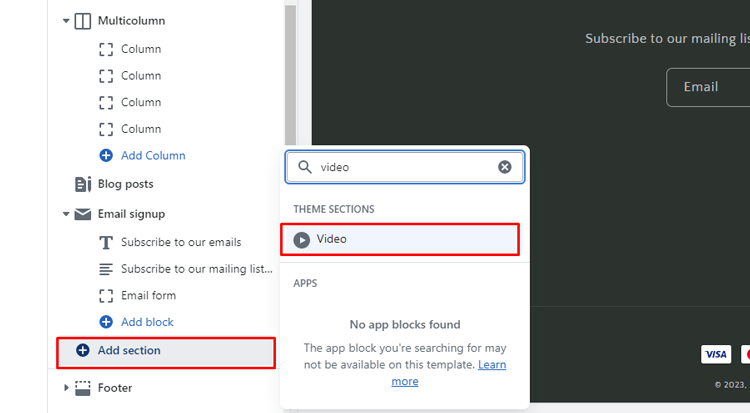 To reposition the Video element on the page, click and hold the six-dot icon, then drag it to your desired location.
When you select the Video element, its settings will appear on the right side of the screen. Input the video URL, provide alt text for accessibility purposes, choose whether to display the video in full width, and make adjustments to settings such as margin, padding, and colors.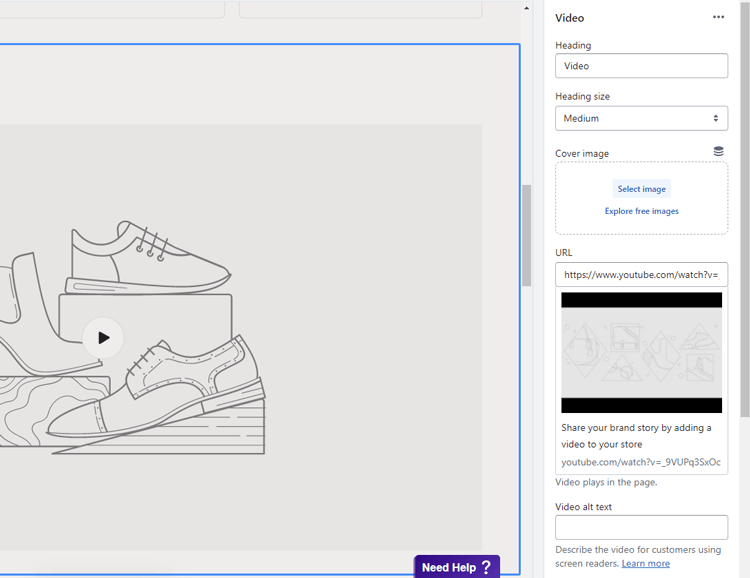 Once you have customized the Video element, Save the changes to your homepage. Your video will now be visible on the homepage of your Shopify store.

Optimizing Videos for Maximum Engagement and Visibility on Desktop and Mobile Devices
In the digital age, videos have become the go-to platform for sharing information, ideas, and stories. Whether you watch videos on your desktop or mobile devices, you should always expect a seamless viewing experience. As content creators, Your primary concern should be to optimize our videos for maximum engagement and visibility on any device. Doing so ensures that your content reaches a wider audience who can watch, share, and enjoy our videos effortlessly.
Choosing the right video hosting platform, using the right video thumbnail image, or with the right caption are all steps in optimizing your video that can lead to greater engagement and visibility. So, start optimizing your videos today to increase your video visibility and engagement!
Recommended Blog for You
👉 Best Shopify Themes for Conversion: Increase Your Shopify Sales
👉 Why is My Shopify Store Not Making Sales and How to Solve It: 7 Major Reasons
👉 10 Best Shopify Clothing Stores
👉 Shopify CRM – Best 5 CRM For Shopify eCommerce Store
Tips for Making Sure Videos Fit Perfectly with Other Design Elements
Here are some tips for making sure your videos fit perfectly with other design elements:
Identify your target audience: Understanding your target audience's preferences, interests, and expectations will help you create videos that align with their tastes and needs. Consider their age group, demographic, and cultural background to tailor your video's design elements accordingly.
Research your topic: Thoroughly research your video's topic to gather relevant information and insights. This will help you develop a comprehensive understanding of the subject matter and enable you to align your design elements with the content of the Shopify video effectively.
Choose the right video type: Different video types require specific design elements. For example, a tutorial video may benefit from clear, concise text overlays, while a promotional video may require vibrant colors and dynamic animations. Consider the purpose and goals of your video and select design elements that complement the desired outcome.
Upgrade the audio quality: Audio is a crucial aspect of video production. Poor audio quality can distract viewers and diminish their overall experience. Invest in a good microphone and ensure clear and balanced audio in your videos. Pay attention to background noise and make necessary adjustments during the editing process.
Use powerful video editing software: Choosing a robust video editing software will provide you with the tools and features needed to seamlessly integrate design elements into your videos. Look for software that allows for precise editing, color grading, special effects, and text overlays. This will help you achieve a polished and professional-looking final product.
Promote your videos: Once you've created videos that align with your design elements, it's essential to promote them effectively. Share your videos on relevant platforms, such as social media channels, websites, or video-sharing platforms. Consider incorporating your brand's visual identity in promotional materials to maintain consistency across various design elements.

Frequently Asked Questions
How do I add videos to my Shopify homepage?
To add a video to your Shopify store homepage, you can use the Video section in the theme editor or install a Shopify app that allows you to embed a video. You will need to have a video hosted on a third-party platform like YouTube or Vimeo.
What is the best way to optimize videos for desktop and mobile devices?
To optimize videos for both desktop and mobile devices, it is recommended to use the MP4 file format with H.264 codec. It is also important to compress the file size of the video and consider the aspect ratio of the video to ensure it fits on different screens.
Is there a recommended size for video content on a Shopify homepage?
There is no specific size recommendation for video content on a Shopify homepage, but it is recommended to choose a video resolution that is appropriate for the size of the video player on your site.
Are there any tips for making sure videos fit with other design elements?
To ensure videos fit well with other design elements, it is important to choose a video that complements the overall design of your website. You can also consider adjusting the placement and size of the video player to fit with other design elements.
Can I add more than one video to my Shopify homepage?
Yes, you can add multiple videos to your Shopify store homepage. You can use the Shopify video section in the theme editor or install a Shopify app that allows you to embed videos in Shopify. However, it is important to make sure the videos do not overcrowd the page and distract from other important content.
Get Exclusive Shopify Services from ShopiBuffet
Starting an online business can feel daunting, but it couldn't be easier with ShopiBuffet's exclusive Shopify services. Their team of experts can handle everything from creating a visually appealing theme to setting up your sales channels. Additionally, they offer 24/7 customer care to address any queries or worries you may have.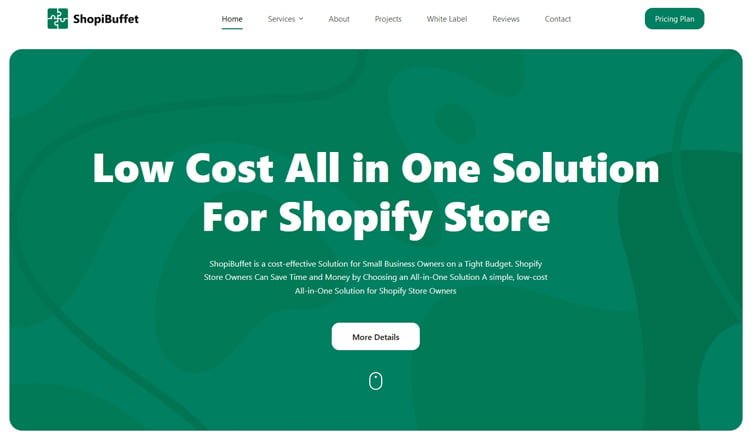 Even if you're new to the world of eCommerce, ShopiBuffet's services will help you set up a fully functioning online store in no time. With their help, you can confidently start selling your products online and watch your business grow.
Wrap Up & Final Thoughts
How to Add Videos to Shopify Homepage is a simple yet effective way to engage your customers. Not only does it capture their attention, but it also gives them a glimpse of what your brand offers. Plus, with the majority of people being visual learners, having a video is an ideal way to showcase your products or services. It's like having a Shopify storefront that can entice potential buyers to explore and learn more.