Do you have a Shopify store and want to know how to edit Shopify pages? Editing Shopify pages requires a few steps, but with the proper guidance, it can be done quickly and easily. In this blog post, we'll walk you through exactly how to edit pages in Shopify – step by step! We'll cover everything from adding new content to changing the design of your pages so that you can make the most out of your Shopify store.
Overview of the Shopify Platform
If you're looking for a simple and user-friendly platform to help you launch your eCommerce store, then Shopify is the perfect solution for you. The platform is designed to make setting up your online store a breeze, with a wide range of customizable online store themes and add-ons that give you complete control over the look and functionality of your site.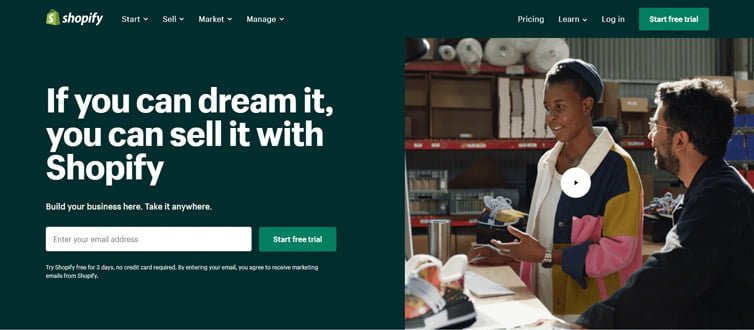 You don't need any technical knowledge to get started with Shopify, and its intuitive interface means you'll be up and running in no time. With features such as inventory management, order tracking, and email marketing, Shopify has everything you need to take your online business to the next level. It's no wonder that Shopify is one of the most popular eCommerce platforms out there today.
Steps to Edit Pages in Shopify
How to Edit Pages in Shopify on the Desktop
Editing a Shopify page on a Desktop might initially seem intimidating, but it's a breeze with just a few clicks. Check this guide on how to edit pages in Shopify on the desktop for more information –
Go to Online Store and select Pages
Go to your Shopify account's "Online Store" area to start customizing a Shopify page from your desktop. When you get there, select the "Pages" tab.

Choose the title of the webpage you want to edit
You may view a list of all the web pages you've made for your online store under the "Pages" tab. Then, locate and click on the page title that you wish to change.
Make changes to the current webpage content
After choosing the webpage you want to modify you will be directed to the edit screen. You can modify the page's settings and content from this point. Text, pictures, and other components can all be changed or added as desired.
Click save
Make sure you click the "Save" button at the bottom of the screen after making your changes. It will save your website updates. Next, visit the page for your online store to verify that your changes were saved. You might need to reload the webpage in your browser to view the changes. If the modifications are not apparent, confirm that you pressed the "Save" button before attempting again.

How to Edit Pages in Shopify on iPhone
Editing pages in Shopify on your iPhone may seem daunting, but it's actually a breeze! Here's a guide on how to edit pages in Shopify on iPhone-
Step 1: Select a store
Open the Shopify app on your iPhone and select "Store" from the drop-down menu to modify a Shopify page.
Step 2: Click the online shop
Scroll down once you've reached the Store section to find the "Sales channels" section. Then, click "Online Store" to continue.
Step 3: Click the Pages
You can get a list of all your Shopify pages under the Online Store area. To view your list of pages, tap on the "Pages" option.
Step 4: Pick a title for the website
By tapping on its title in the Pages list, choose the page you want to update.
Step 5: Modify the present website.
You can make adjustments to a page's settings and content once you have gained access to it. Using the available editing tools, you can change the text, photos, layout, and other page elements.
Step 6: Click Save.
Don't forget to save your changes after you've finished by clicking the "Save" button in the top right corner of the page. To guarantee that your changes take effect on the page, you must save your modifications.
Step 7: View the modifications
You can check your webpage in your online store to see that your modifications have been made properly. Refresh your browser to see the changes, if required. Make sure to confirm the modifications.
These methods will make it simple for you to use your iPhone to modify Shopify pages. However, remember that the specific procedures may change depending on the Shopify app version you are using.
Top Recommended Blog for You
👉 How to Add an About Us Page on Shopify: The Essential Guide
👉 How to Add a Size Chart on Shopify Store: Tips and Tricks
👉 How to Add a Pricing Table to Your Shopify Store
👉 How to Export Images from Shopify: A Step-By-Step Guide
👉 How to Create a Shopify Coming Soon Page: The Ultimate Guide
How to Edit Pages in Shopify on Android
Use your Android mobile to edit a Shopify page by following these easy steps:
Step 1: Click Store
To access your Shopify dashboard, open the Shopify app and tap the "Store" button.
Step 2: Click the online store link.
Click on the "Online Store" option in the Sales Channels section of your Shopify dashboard once you've logged in.
Step 3: Choose your pages.
Choose the "Pages" option under the Online Store menu.
Step 4: Select the Editing Page
Choose the page you wish to change from the list of pages displayed on your screen.
Step 5: Make Changes
The settings and content of the chosen page can now be modified. You can alter the content, the layout, add pictures or videos, blog posts or make any other modifications you choose.
Step 6: Save your changes.
Remember to click the "Save" button after you have made the necessary adjustments. After that, check your online store and make sure the modifications have been made. You might need to restart your browser in order to see the modifications if you don't notice them right away.
These easy methods can let you quickly edit a Shopify page.

Tips and Tricks for Effective Page Editing
When editing pages in Shopify, there are a few tips and tricks that you can follow to ensure that your pages are effective and engaging for your customers. Here are some of the most important things to keep in mind:
Keep Your Pages Up to Date
Keeping your content current is one of the most crucial things you can do while editing pages in Shopify. Making ensuring that your pages accurately reflect any changes to your company, such as new specials or services, as well as updating product details, prices, and photos, is part of this. You can ensure that your consumers receive the most accurate and pertinent information by keeping your sites updated.
Make Pages Mobile-Friendly
Your pages must be optimized for mobile viewing because more and more people are visiting websites via mobile devices. Make sure you're utilizing a responsive design that adjusts to various screen widths when changing your pages in Shopify. Additionally, ensure your page loads quickly and your text and graphics are readable on mobile devices.
Follow Best Practices for Accessibility
For all users, including those with impairments, accessibility is crucial. Make sure you adhere to accessibility best practices while changing your Shopify sites, such as adding alt language to photos and using legible fonts. Additionally, ensure that all links and buttons are clearly labeled and that your sites are easy to navigate.
You may ensure that all your consumers can view your website by adhering to these pointers and techniques.
Frequently Asked Questions
How do I edit pages in Shopify?
You can edit pages in Shopify by logging in to your Shopify admin panel, navigating to the "Online Store" section, and selecting "Pages". From here, you can select the page you want to edit and make any desired changes.
Is it easy to edit pages on Shopify?
Yes, editing pages on Shopify are generally straightforward and user-friendly. The platform offers a drag-and-drop interface and customizable templates that make it easy to create an online store, Shopify, and edit Shopify pages without coding knowledge.
What are the steps for editing pages in Shopify?
To edit pages in Shopify, first log in to your Shopify admin panel and select the "Online Store" section. Then, navigate to "Pages" and select the page you want to edit. Once you have accessed the page editor, you can make changes to the text, images, layout, and other elements.
Can I edit my page designs in Shopify?
Yes, Shopify allows you to customize your page designs using the online store themes. You can make changes to the layout, fonts, colors, and other design elements to create a unique look for your pages.
Does editing pages in Shopify require any coding knowledge?
No, editing pages in Shopify do not require any coding knowledge. The platform provides a user-friendly interface that allows you to drag and drop elements and customize templates without having to write code. However, if you have coding experience, you can use Shopify's HTML, CSS, and Liquid code editors to make advanced customizations.
Get Exclusive Shopify Services from ShopiBuffet
Looking to build a successful online retail business? Look no further than ShopiBuffet. Their premium Shopify services can help entrepreneurs effortlessly achieve their goals, thanks to a team of experienced professionals who specialize in configuring Shopify store themes, managing product configurations, and streamlining navigation and collections.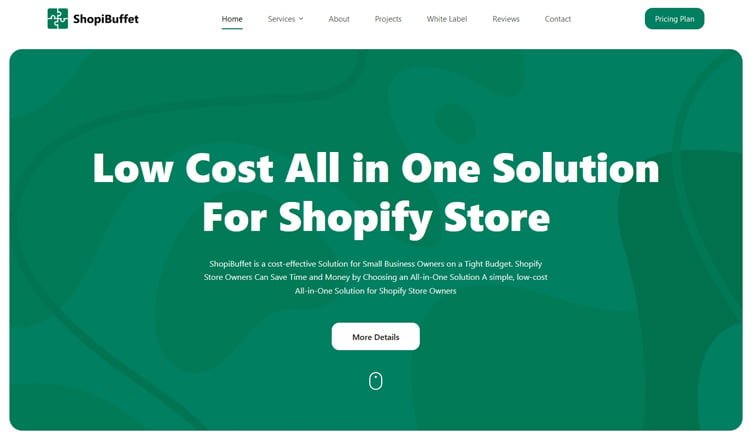 Plus, with dedicated experts on hand to help set up sales channels, ShopiBuffet makes it easy to create a seamless and efficient online store that's ready for success. Don't let your eCommerce dreams fall by the wayside – trust in ShopiBuffet to help make them a reality.
Conclusion
Concerned about how to edit pages in Shopify? Don't worry. With just a few clicks and some helpful tips, you can make changes to your website in no time. Whether you're updating product descriptions or changing the layout of your homepage, Shopify's user-friendly interface makes it easy for anyone to navigate. Plus, with the ability to preview your changes before publishing them, you can ensure your website looks exactly how you want it to.