Starting your own skincare business can be an advantageous experience, but it can also be quite challenging. When opening a business, there are many things to consider, such as choosing the right products, setting up your website, and building a customer base.
This article will walk you through starting a skincare business with Shopify. We will start by discussing the basics of starting a business; then, we will talk about Shopify and how it can help you start your skincare business. Finally, we will provide some tips for marketing your skincare business. Let's get started!
What you need to start a skincare business
You'll be on your way to starting a successful skincare business by following these tips.
A Particular Niche
Skincare businesses are everywhere you look. Skincare products are a big business, constantly being advertised in magazines, online, and at your local drugstore. However, with so many skincare businesses vying for attention, it can be challenging to stand out in the crowd.
That's why it's important to niche down and find a specific market for your selling products. This will allow you to focus your marketing efforts and attract customers looking for the particular types of products you offer.
With a clear niche and target market, you'll be well on your way to success in the skincare industry. Listed below are some examples of skincare niches to help you with ideas for your line:
Luxury skincare: Regarding skincare, luxury products and treatments are made with high-quality ingredients and are often dermatologically tested. So, if you are interested in starting a skincare business, luxury products may be a good option for you to consider.
Specialist treatment: These products treat a specific skincare issue, like dry skin or acne. There's much opportunity to produce niche products that serve a particular customer base. And with the proper marketing, you could make a name for yourself in the skincare industry.
Socially conscious skincare: Using natural, conscious products is a way to show that your skincare business cares about its customers and the environment.

Manufacturer For Production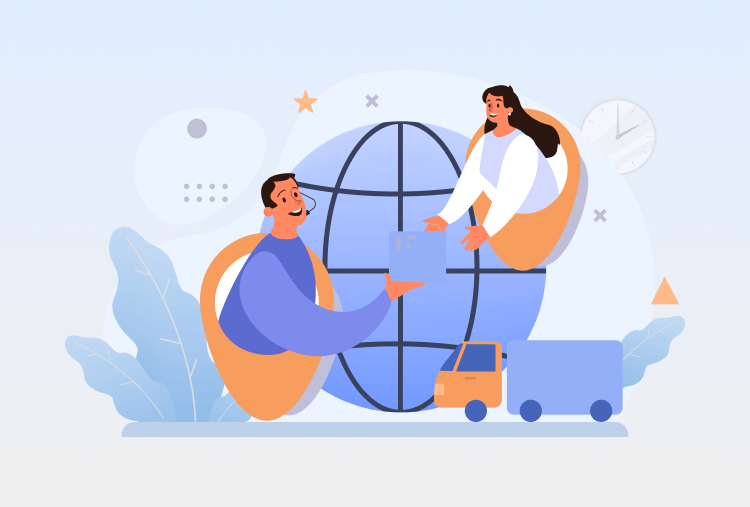 Skincare businesses must find a reliable manufacturer in case they don't manufacture the products on their own to produce their products in bulk and meet the highest regulatory standards. This way, if you deal with skincare business, you can focus on building your brand. There are many things to consider when picking a manufacturer, such as a local or overseas supplier.
Local suppliers may be more expensive but offer faster shipping times, while overseas suppliers may be cheaper but have longer lead times. Skincare businesses should carefully vet their suppliers to ensure they are trustworthy and provide quality products.
By researching and choosing wisely, you can find a manufacturing partner to help you take your Skincare business to the next level.
Flagship Product
A flagship product is a product that is used to represent a company. Flagship products are essential for companies because they help to establish themselves in the market and give them an edge over their competitors.
It is usually the cheapest and most popular product that the company offers. The advantages of having a flagship product are that more people will start with the company and recommend the product to others.
When customers have results with the flagship product, they naturally want to buy more from the company, and the company can recommend the following most suitable product to them. This is an excellent way to increase sales and build customer loyalty.
A Good Brand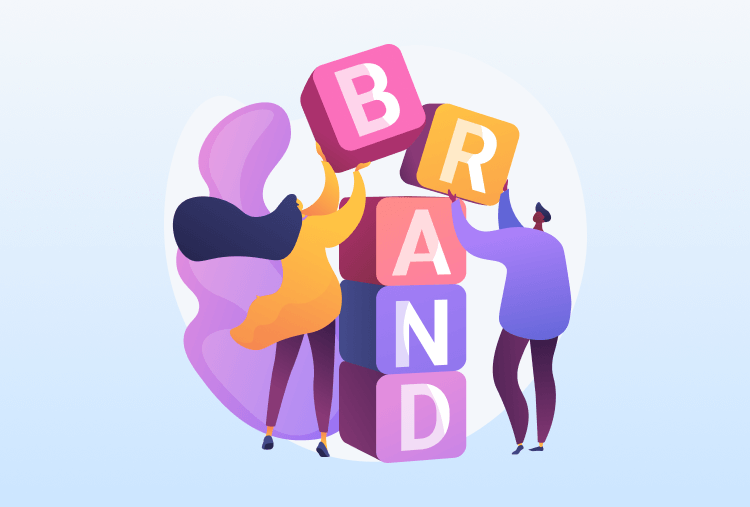 A good brand is an essential part of a successful marketing plan. A brand consists of both tangible and intangible elements. The tangible elements are the physical aspects of the product, such as the packaging, design, and color. The intangible elements are consumers' emotional and psychological associations with the product, such as trust, quality, and prestige.
Good brands are honest—they know who they are and what makes them unique, and they use tools like marketing, design, and advertising to authentically connect with others and share what's so special about themselves.
As a result, consumers are more possibly to trust and have confidence in a good brand. This can also help a company attract and retain new customers. It is essential for any company that wants to succeed in today's competitive marketplace.
Business Name and Logo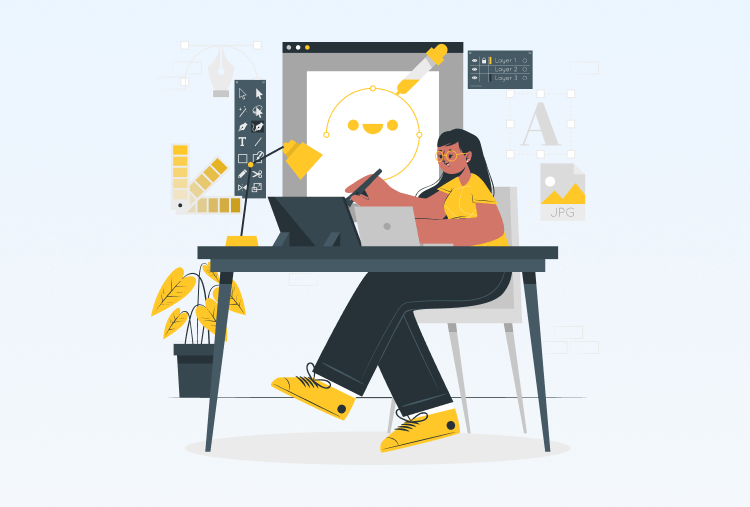 A name is one of the first things people will learn about your skincare business, so choosing wisely is essential. It should be related to your brand values, easy to spell and pronounce, and short enough that people will remember it.
Once you have a list of potential names, try them out on family and friends to see which ones resonate the most. With a bit of time and effort, you'll be able to find the perfect name for your skincare business.
Alongside the name, a Skincare Business's logo is essential to the business. The logo is the first thing customers will see and needs to represent the business's fundamental values. Your Skincare Business's logo should grab attention and leave a lasting impression on potential customers.
It should also be unique to your Skincare Business. Many free logo makers available online can help create a brand's logo. Skincare businesses should take their time to find a logo that best represents their company.

Excellent Product Packaging
As a Skincare Business, you must ensure your packaging is on point. In addition, your packaging needs to be practical, innovative, and eco-friendly if you want to be successful.
You also need to ensure it represents your brand well and that you can customize it with your brand colors and logo. Excellent product packaging will tick all of these boxes and more.
It might be a little more expensive than average packaging, but it will be worth it in the long run. Your customers will understand the effort you've put into making your products look and feel luxurious, and they'll be obvious to purchase from you again in the future.
How Can You Start a Skincare business with Shopify- Step by Step
Set up your Shopify account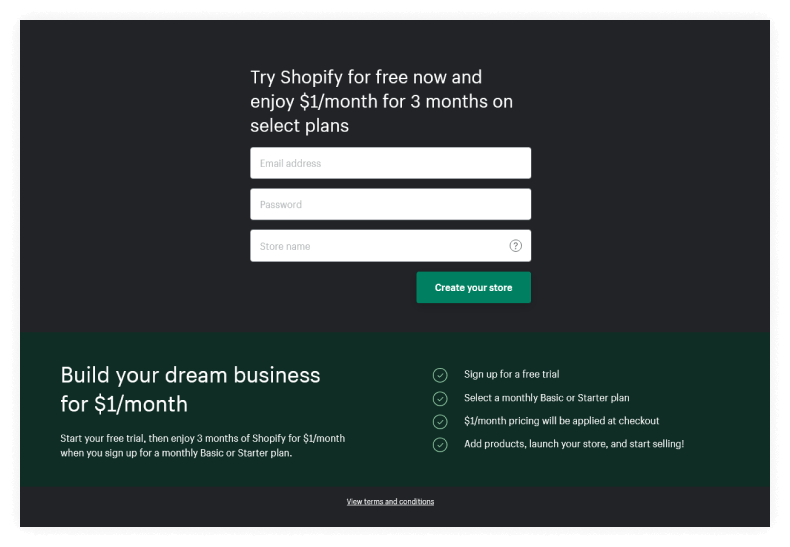 Getting started with a Shopify account is quick and easy. First, go to Shopify.com and fill out the signup form. Next, you'll need to choose a unique store name, as Shopify will not allow duplicate store names. After this initial screen, you'll be asked for a few more details, including your name, address, country, and contact number. Once you have taken the steps and all the necessary information, you can access your new Shopify account and begin setting up your online store.
Choose a Theme for your shop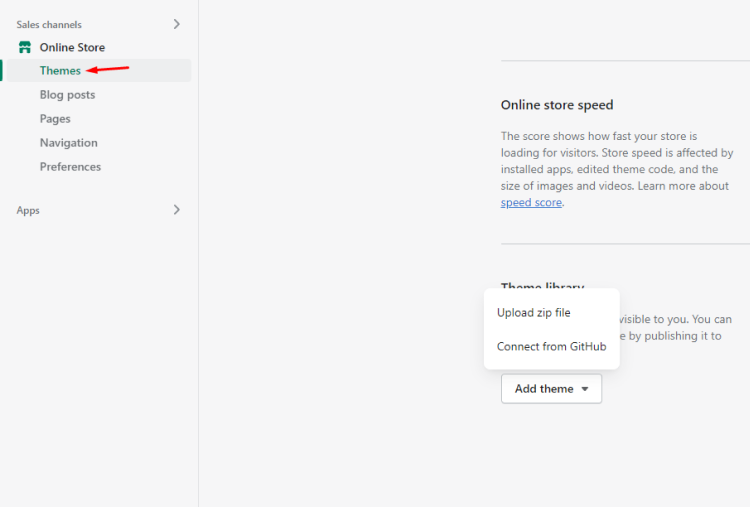 One of the most necessary things you need to do is choose a theme for your store. The Theme controls the organization, features, and style of your shop. Therefore, selecting a theme that fits the type of customer you have identified as the ideal one for your business is imperative.
A Theme will be the basis for your decorating decisions and help you create a cohesive, stylish space. Choose a theme that reflects the image you want to project for your business. Remember that the Theme you choose says much about who you are and, even better, about your ideal customer. Choose wisely!


Lezada – Fully Customizable Multipurpose Shopify Theme
Lezada is a multipurpose Shopify theme that provides you with everything you need to create a stunning eCommerce website for selling electronics, kitchen appearances, beauty products, etc. The Lezada Shopify theme is also packed with many other user-friendly features, making it an ideal choice for any eCommerce website. It has over 220 ready-made pages, 11+Revolution Slider, 40+ Drag and Drops Sections, RTL version, 10+ Header Variation, and 6+ Footer variations. It is built with Bootstrap 4, CSS3, HTML 5, and W3C validated markup. This Shopify theme includes Discuss Comment section, Facebook Comment, Product Share Option, Ajax Shop Cart and Wishlist, and many more.
Melani- Cosmetic & Jewelry Shopify theme
Melani is a multipurpose Shopify theme perfect for selling various products and services online. It comes with 6+ Home Variations, 4 Header Variations, 4 Slider Variations, Shop List & Grid View, Variable & Countdown products, Multiple Blog Pages, and an FAQ page. Melani is also a fully Responsive and Cross- Browser Compatible.
You will also get Google Analytics, Google Font, persuasive Documentation, and easy customization in this Shopify theme. Melani is a powerful theme adorned with numerous useful features for both authors and visitors. If you are thinking of a Shopify theme that has it all, then Melani is a perfect choice.
Beeta- Fashion Cosmetics Beauty Shopify Theme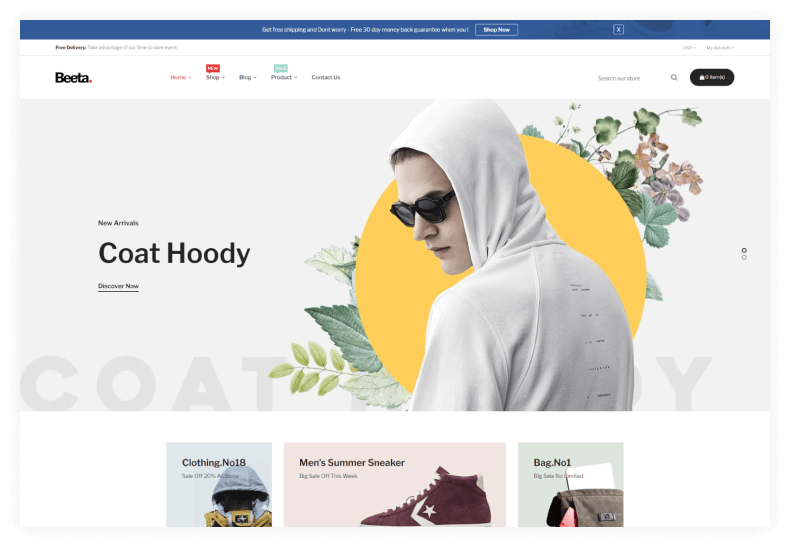 Beeta is a modern and responsive Shopify theme perfect for selling fashion, clothes, Men Fashion, Women's Fashion, Kid Fashion, Accessories, Gadgets & Digital stores, Jewelry, Shoes, and many more. This Theme contains features that will make your site look great from first sight. Beeta includes 7+ Unique Version, Quick Install, Theme Color Options, Multiple Currency, RTL Version, Collection Filter, 404 Page, 5+ Unique sliders, and it also comprises Ajax Cart, Pagination, Valid HTML5 & CSS3, created Based on Bootstrap 4, Well Commented HTML & CSS files, Google Analytics, Contact map and more.
Yena- Beauty & Cosmetic Shopify Theme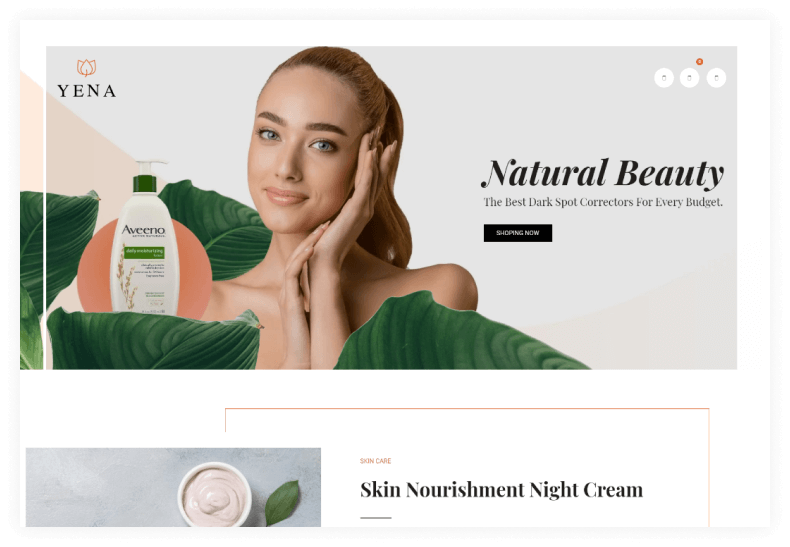 Yena is an eCommerce HTML template for all beauty websites and cosmetics shops. It is fully compatible with eCommerce and has a gorgeous set of shop page layouts and elements. Yena also has a charismatic output. It comes with 8+ Ready Home Variations, 15+ Pre-loaders, 4+ Unique sliders, Shop List & Grid View, Variable & Countdown products, 404 Pages, and Custom Page. You will also get Google Analytics, Google Fonts, Valid HTML5 & CSS3, and easy customization in this Shopify theme. Yena is an attractive and easy-to-use Shopify theme that will help you create a beautiful and successful online store.
Looki- Beauty & Cosmetics eCommerce Shopify Theme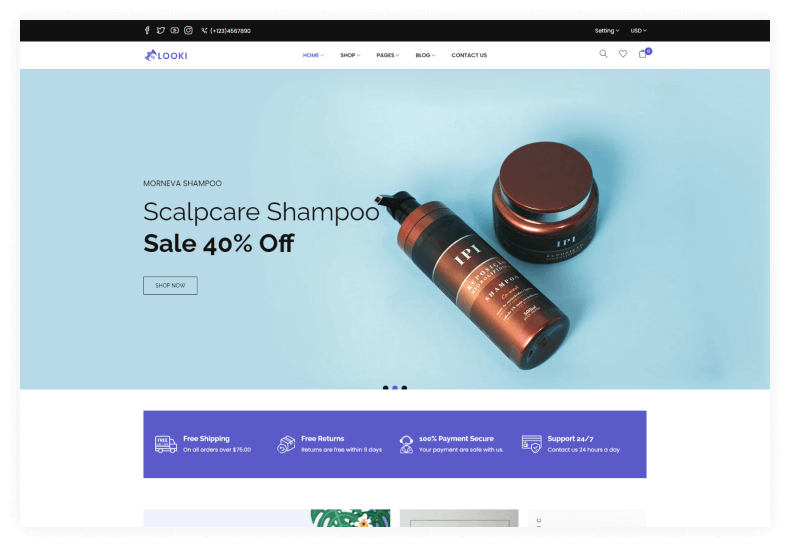 Looki is a fantastic Shopify theme exclusively designed to sell makeup, cosmetics, fragrance, lotions, skincare, accessories, and all beauty-related products. Looki features a drag-and-drop builder, making it easy for you to rearrange the structure and elements of the page layout. With Looki's Quick Install feature, you can have your e-commerce site up and running in no time. This Theme also offers other great features like Theme Color Options, Newsletter Popup, Notification Bar, Currency, Shortcodes, 15+ Preloaders, Ajax Cart, etc. So if you're looking for an excellent Shopify theme to sell your beauty products, Looki is the Theme for you!
Add products to your shop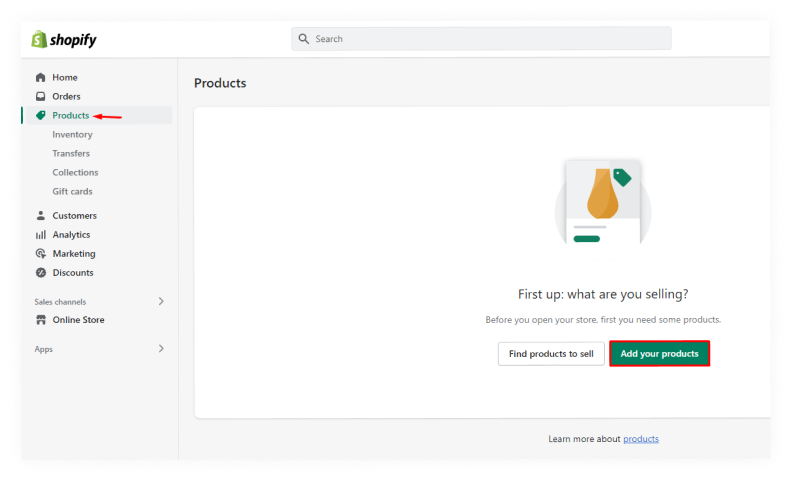 Adding a new product to the shop can be an exciting process. However, when adding products to your shop, there are a few critical details that you will need to include. These include the product title, description, product type, and vendor. The product title and description are essential for letting customers know what the product is and what they can expect.
The product type helps customers to identify the product, and the vendor provides information on where the product comes from. Remember to keep your product page updated with the latest news and pricing so that your customers always know what they're getting.

Set up your payment and shipping settings
Payment setup is one of the essential steps in opening an online store. First, you need to choose a payment processor and set up your account before you can start accepting payments. Various options are available, but a debit or credit card is the most popular method for online shoppers. A payment gateway permits you to take payments securely and efficiently, keeping sensitive information encrypted throughout the process. Then you can sign up for Shopify Payments by giving Shopify your business information, personal details, product information, and bank account number.
Shipping can be one of the complicated aspects of running an online store. Shipping settings control how you'll ship your products to your customers. You can set up shipping zones and rates, free shipping, and flat rates. Shipping zones are the geographic areas that you want to ship to. Shipping rates are the prices you charge for shipping. Free shipping lets you offer free shipping on all products or some products. Flat rate shipping lets you show a fixed price for shipping, no matter how many items the customer buys. To get started, go to Shipping Settings and uncheck or check the Charge Taxes box or the Requires Shipping box for shipping options.
Start selling
Now with Shopify, you can start selling your products online with a professional-looking website. Plus, Shopify makes it easy to manage your inventory and orders. To start, you only need a Shopify account and a few products to sell. First, create a Shopify account and choose a plan. Then, add your products to your website and set up shipping and payment options. Finally, promote your website and start selling! With Shopify, starting a skincare business is easy and affordable.
Tips for marketing your skincare business
Now that you have set up your shop and added products, it is time to start marketing your skincare business. Here are some tips to support you get started:
Create a social media presence
Create accounts on popular social media platforms such as Facebook, Instagram, and Twitter. Use these platforms to promote your products and drive traffic to your shop.
Start a Blog
A blog is vital to sharing information about your products and company with potential customers. Use your blog to write helpful articles, product reviews, and tutorials.
Run Ads
Advertise your products on social media, Google, and other websites. You can also use Shopify's built-in ad tool to create and run ads.
Influencer Marketing
Step up to popular influencers in your niche and ask them to promote your products. This can be a great way to reach a larger audience and generate sales.
With these tips, you will be on your way to success with your skincare business. Shopify makes it easy to start and grow your business, so take
Participate in events
Attend trade shows, beauty expos, and other events related to your industry. This is a unique way to meet potential customers and promote your business.
By following these tips, you will be well on your way to success with your skincare business. Shopify makes it easy to start and grow your business, so take advantage of all it offers!
Final thoughts on starting a skincare business
Now that you have learned how to start a skincare business with Shopify, it's time to implement your knowledge. First, choose a niche, research your competition, and create a brand that stands out. Then, build your online store and start promoting your products. With a little hard work and dedication, you can soon be on your way to success.