Do you want to learn how to add products to collections on Shopify? If so, you have come to the right place! In this step-by-step guide on how to add products to collections on shopify, we will show you how easy adding products to your collections is. This will help improve the organization and usability of your online store and can also help increase sales! Let's get started.
Step-by-Step Guide to Adding Products to Collections on Shopify
Steps on how to add products to collections on shopify are easy! Just follow the simple steps below, and in no time, you'll have all the products collected where you want them.
How to Create a Collection in Shopify
Manual Collection
One great way of adding products on Shopify is by using the manual collection. When you click the 'Products' option, you'll be able to see a list of all your store's available products.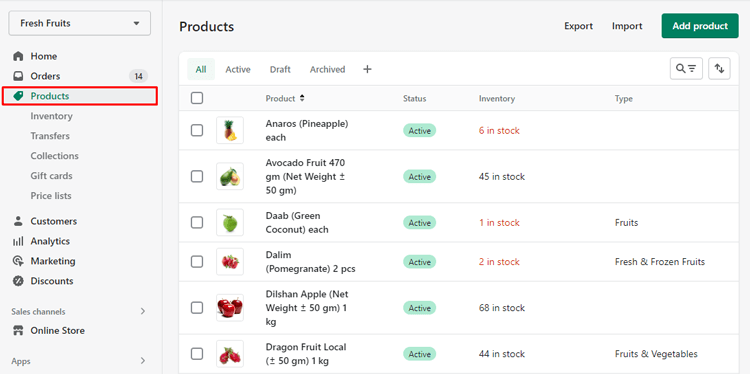 Under each product title and description, there will be an area for the type of collection.
Selecting the manual option allows you to make your own custom online store collection that can feature only items similar in style or function.
How to Add Products to Manual Collections
You must browse and add the products to your manual collection.
After choosing the items, click "Save" to add them to the manual collection.
To add items to the list, Shopify merchants can also type the items into the search field.
Click "Manually" under "Sort" to manually sort the products.
Choose one item and drag the other items you wish to add in the initial order.
How to Add Manual Collection to Navigation Menu
Adding a manual collection to the navigation menu on your Shopify store is an essential part of preparing it for customers. Not only will they be able to find products easily, but they will also better understand what kind of products are available. To add a manual collection, follow a few simple steps.
Choose "Add Menu Item" from the "Main Menu" bar.
Choose the collection and link it to the navigation bar using the 'Link' option.
If your collection is called "Sports Shoes," add it to the appropriate product list.
To position the collection under "Sports Accessories," drag the items under and add Menu item.
Click the "Eye Icon" to view your collections and preview your new collection.
The collection is now visible to your clients on the landing page of your Shopify site.
Automated Collection
Automated collections are an efficient way to curate and keep your product list organized. With an automated collection, you can select specific conditions that will add collections or items automatically.
Follow the procedures listed below to add an automated collection:
Click "Collections" after selecting "Products" from the automatic collections.
Click "Create collections" after selecting "Collections"।

Write down the name and description of the items you are adding to the collections.
Click "Automated collections" while choosing the "Collections Type".
To organize the products, you may choose the criteria. For instance, you might include the items in the collection if you wish to compare the prices of the goods.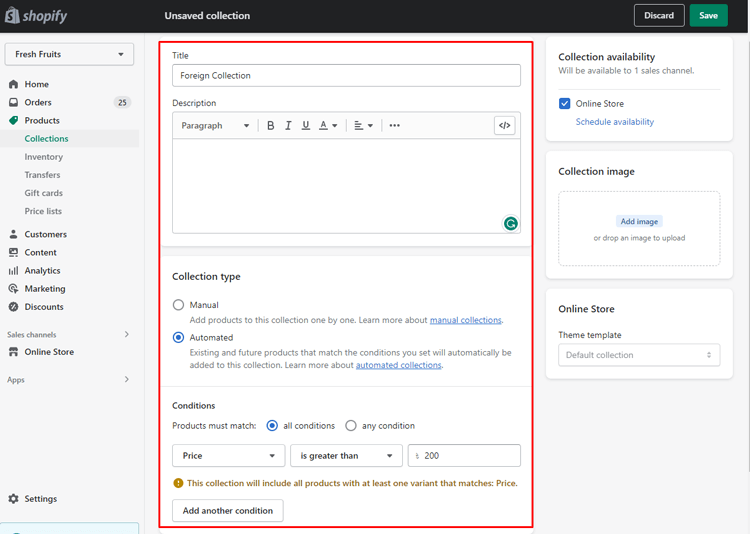 The products will automatically be added to the collection you previously created if you are upgrading another collection.
How to Add Products to Automated Collection
Follow the procedures listed below to add products to the automated collection:
You may view all of your products by selecting the "Products" option.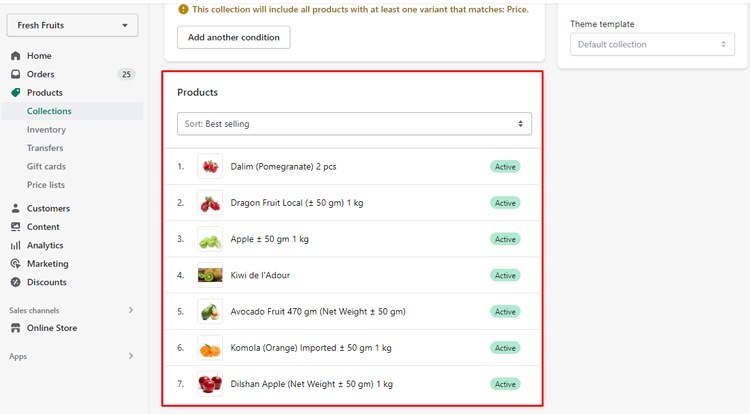 You can group the products by choosing from the many sorts of choices. The different sort options are 'Best selling', 'Product Title A-Z', 'Product Title Z-A', 'Lowest Pricing' and 'Newest Product'.
The products will automatically be added to the online store collection you previously created if you are upgrading another collection.

Tips for Organizing Your Products into Collections
Effectively organizing your Shopify products into collections is the first step to creating a successful online store.
Start by understanding all the capabilities of Shopify's product organization system, like categorizing products into collections, offering multiple sorting options, or building custom rule-based conditions.
Secondly, you'll need to decide how to break down collections based on their purpose or characteristics. You can organize either by topics such as season or occasion or by categories like size or color.
Finally, plan out your structure so that all your items are kept organized and easy to locate. By taking these steps up front, you'll create a system that even grows with your business, streamlining operations and improving customer experience.
Benefits of Using Product Collections in Shopify
Shopify's robust product collections feature may help you arrange your products and enhance the shopping experience for your customers. A few advantages of using product collections in Shopify are listed below:
Better navigation: By combining related products into product groupings, you may make it simpler for customers to browse your online store and find what they're looking for.
Sales growth: By grouping your products into collections, you may develop focused marketing campaigns and upselling opportunities that can boost your revenue and average order value.
Improved search engine optimization (SEO): It can make it simpler for buyers to find your products online by helping you create product collections with targeted keywords.
Product groupings that can be customized: Shopify's product collections allow you to divide your products into several categories according to factors like cost, color, and size. This makes it simple to design unique collections that satisfy your clients' needs.
Updated collections: Collections that are automatically updated depending on criteria like vendor or product tags can be made with Shopify's automated collections feature. When it comes to managing your collections, this can save you time and work.
Get Premium Shopify Services from ShopiBuffet
ShopiBuffet is the perfect solution for entrepreneurs looking to set up and operate an online store. Their highly experienced professionals can help you get a fully-functional online store running, as they offer services to help create and configure a theme, maintain navigation, and even bucket-related products together in collections.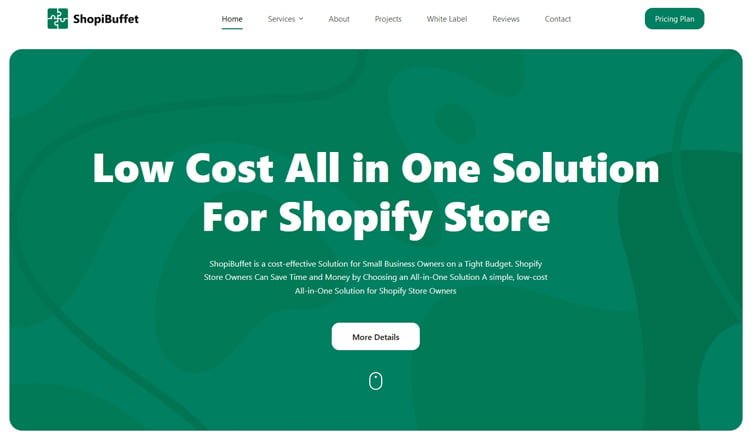 As if that wasn't enough, they also provide support to their customers with questions and answer sessions so any issues can easily be solved. Meaning no matter your experience or background, ShopiBuffet provides the perfect platform for optimizing your business and ensuring it runs smoothly over time – what more could an entrepreneur ask for?
Final Thoughts on Adding Products to Collections on Shopify
Adding products to collections on Shopify can be an essential part of a successful e-commerce business. When done correctly, it allows shop owners to group similar products into collections, making them easier to find and purchase.
Additionally, this feature offers businesses the opportunity to showcase product ranges and curate designs in more visual ways than would otherwise be possible. The myriad benefits of adding products to collections make this feature worth considering for any Shopify online store owner, as it could help grow their business.