Have you ever wanted to know how to change bank account on Shopify? This is increasingly important in the modern age of eCommerce, as bank accounts are constantly changing and updating. If you've ever attempted to update your Shopify account with a new bank account but found yourself at a loss, then don't worry.
This guide has all the information you need about how to change bank account on Shopify! You'll learn exactly what steps you need to take to update your bank information on Shopify online store successfully.
Step-by-Step Guide on How to Change Bank Account on Shopify
Follow this step-by-step guide on how to change bank account on Shopify:
Access Shopify Admin: Log in to your Shopify account and navigate to the Shopify Admin dashboard.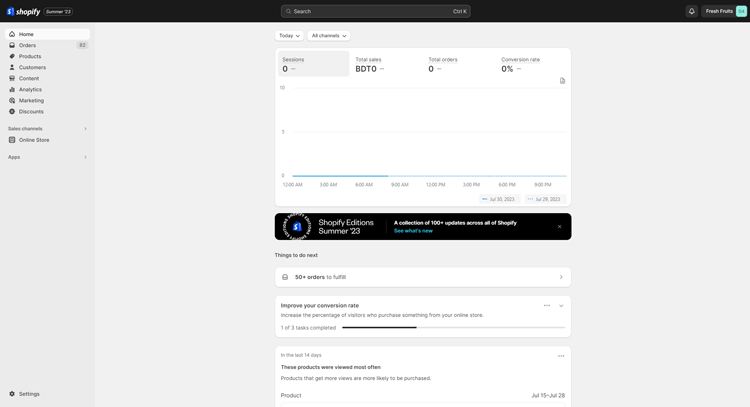 Go to Shopify settings: In the left-hand sidebar, click on "Settings."

Select Payments: Within the Shopify settings menu, choose "Payments" to access the payment settings.
Manage Shopify Payments: Look for the "Shopify Payments" section and click on "Manage" to access the payment options.
Change Bank Account: In the "Payout details" section, you will find the "Payout account" option. Click on "Change bank account."
Enter New Account Information: A form will appear where you can input your new bank account details. Provide accurate information, including the account holder's name, account number, and routing number.
Save Changes: After entering the new bank account information, click "Save" to update your payout account details.
Please be aware that for security reasons, you may need to verify your previous banking information before making changes. If you encounter any issues during the process, Shopify offers multiple Shopify support options. You can contact Shopify and seek assistance through live chat, email, or callback.
Visit the Help Center, log in to your Shopify account, and create a Shopify support request to get further assistance.
Recommended Blog for You:
👉 How to Add Afterpay to Shopify: The Essential Guide
👉 How to Add a Digital Product to Shopify: Everything You Need to Know
👉 How to Start a Tshirt Dropshipping Business: The Ultimate Guide
👉 How to Refund on Shopify: A Step-by-Step Guide
Hire Developers to Build Shopify Store (Recommended- ShopiBuffet)
ShopiBuffet is a go-to destination for exclusive Shopify services. With ShopiBuffet, you can effortlessly develop a fully-functional online store backed by a team of highly experienced professionals. From captivating theme creation to product configuration, seamless navigation, and effective sales channels and collections, their experts handle every aspect of your online business.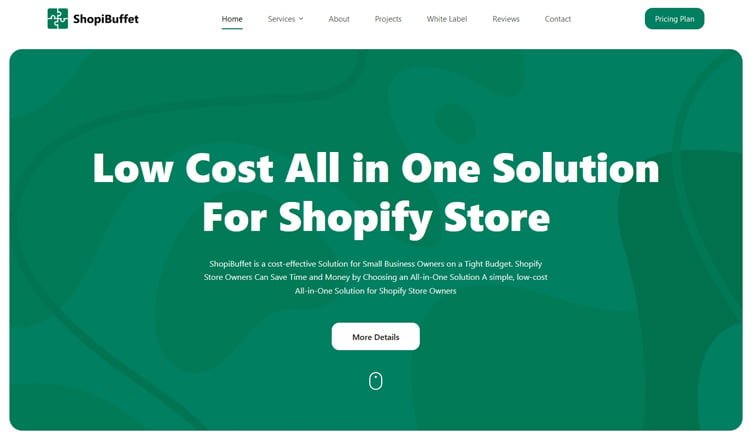 ShopiBuffet goes beyond online store setup. They provide ongoing guidance and support, ensuring your success in the online marketplace. Their dedicated customer support ensures you're never alone in navigating the challenges of running an online business. Whether you're a beginner or an experienced pro, ShopiBuffet's services are tailored to meet your unique needs, making online selling a breeze.
Experience a quick and easy solution with ShopiBuffet. They offer a comprehensive one-stop solution to launch your Shopify store in no time. Don't hesitate any longer – let ShopiBuffet take care of your Shopify needs and embark on your online business journey with confidence.
FAQs
How long does it take for the new bank account to take effect?
Once you save the new bank account details on Shopify, it usually takes a few business days for the changes to take effect. During this time, Shopify verifies the information to ensure accurate and secure Shopify payment payouts.
Is it possible to revert to the previous bank account after changing it?
Yes, you can revert to the previous bank account on Shopify by accessing the "Payout account" section and clicking on "Change bank account" again. Simply input the details of the previous bank account and save the changes.
Is there any fee associated with changing the bank account on Shopify?
Shopify does not charge any fees for changing your bank account details. However, it's essential to check with your bank for any potential charges or requirements related to bank account changes.
Conclusion
Although changing your bank account might seem difficult, Shopify makes it surprisingly simple. Hope you find this article helpful and understand how to change bank account on Shopify. You may quickly update your payment information and carry on uninterrupted with your product sales.
It's important to take the time to confirm that your financial data is accurate and that the bank account you're using satisfies your requirements. Additionally, you'll feel more confident knowing that your finances are being managed effectively and safely.